Langley – With concerns mounting over potential widespread environmental damage resulting from a proposal to grow cannabis adjacent to an environmentally sensitive forest study area protected by a long-term covenant as well as a successful addiction recovery facility, residents are joining with academics in calling for a halt to the project.

"The Blaauw Eco Forest in Langley's rural Glen Valley was donated by the Blaauw family to the citizens of this community as well as Canada, based on its unique and incredibly important environmental value," says Rhyan Thomas, Spokesperson for the Glen Valley Neighbourhood Coalition. "Research students travel long distances, some internationally, to study the ecology of this forest. At this time, no one can assess the potential damage that this planned commercial cannabis greenhouse could do to the aquifer that makes the Blaauw Eco Forest so incredibly important to the study of this unique ecology. The woodland is rare because it contains a profusion of cedar trees hosting a bog wetland with endangered species."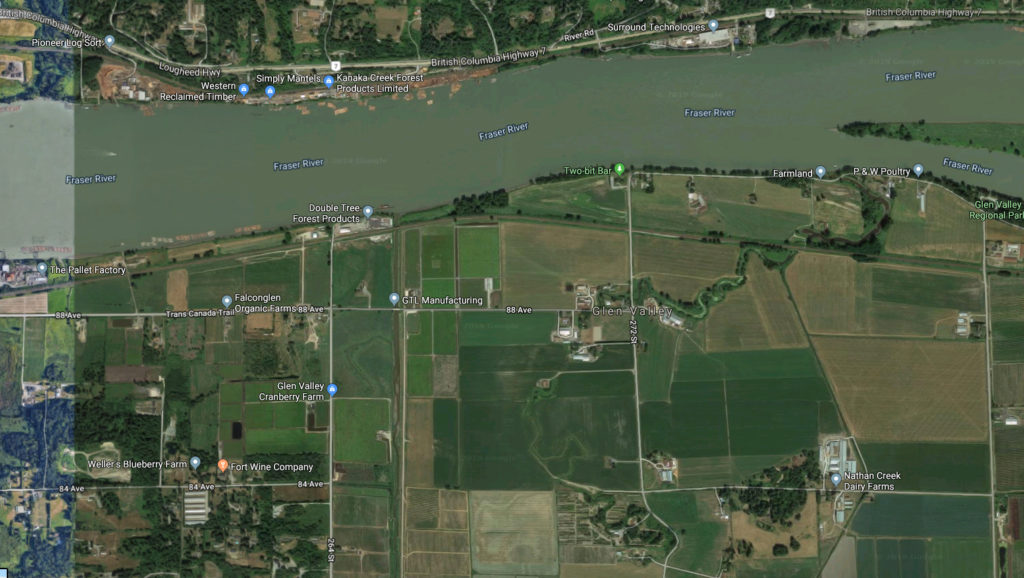 In fact, the potential for permanent damage to this sensitive bird and wildlife area is so great, the Blaauw family itself is stepping forward to add their voice to the growing concern for the region.

"Our family donated this property to the science community to ensure that the very special nature of this eco forest can be studied and preserved," says Janet Wiens, daughter of Ann Blaauw who donated the property in 2013. "We are extremely dismayed that answers to questions related to the draw on the aquifer have remained entirely unanswered, despite questions being raised by the scientific community related to what is feared to become catastrophic and unrepairable damage to this forest. We join with those calling for a halt to this project pending further study."

The cannabis business, Glen Valley Cannabis Ltd., will not only be adjacent to the Blaauw Eco Forest, it will also be close to a residential community as well as one of the region's most established and successful addiction recovery facilities, Wagner Hills Farm Society. Brandon Anderson, Intake and Care Plan Manager at that organization, is also calling for an immediate halt to the project, citing the inappropriate location for such a venture.

"The residents under our care are considered vulnerable adults due to their addiction illness and, by law, should be given special consideration and protection, says Anderson. "The prevailing winds are already carrying an odour of cannabis to our property. This is threatening to undo all that we are doing here to help men gain freedom from their addiction illnesses."

According to public records, Glen Valley Cannabis Ltd. is waiting for its federal licenses and has applied to the Township of Langley for building permits.

Trinity Western University plant ecologist and Professor for Environmental Studies, Dr. David Clements, says the value of the Blaauw Eco Forest cannot be overstated. "This is one of the few remaining examples of this type of forest, with its relatively high Western red cedar component and bog habitat, host to numerous plant and animal species, including sphagnum moss, Labrador tea, wild blueberries, waterfowl, woodpeckers, owls, salamanders, frogs, deer, and the occasional bear. We are still in the midst of developing the species inventory and are identifying new components of this unique ecosystem all the time. At the same time, a dropping water table is threatening the condition of the bog and we need to do all we can to manage the hydrology and cannot afford any further water withdrawals from the aquifer."

"We believe that the Township of Langley must deny permits to this project based on the long list of negative potential impacts," says Rhyan Thomas. "They must follow the lead of a number of other communities within our region in acknowledging that industrial cannabis cultivation is not appropriate for certain locations. Potential damage to the area must be considered with respect to each application. We simply can't lose the Blaauw Eco Forest nor force the relocation of one of the best treatment centres in our province."

The Glen Valley Neighbourhood Coalition as well as scientists and members of the Blaauw family, invite media to tour the forest to better understand its ecological value.