Chilliwack -Just weeks after a heated Chilliwack School Board meeting over school dress codes became a hot topic, another twist. Public input.
While sides were taken over the issue, from concerns of showing too much during class (from faith based trustees) to stating that parents and students should make their own choices and trustees should stay out of students closets and clothing choices, there has been an on line call for your opinion.
Trustee Willow Reichelt, who through an innocent debate, seemed to have whipped up an emotional storm, is backing a Facebook idea to show your thoughts on the proposed dress code policy. One that would, once and for all, set some form of level headed decision on what is approriate to wear at school.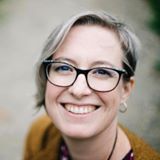 Here is the link to share your thoughts on the proposed dress code policy: https://my.thoughtexchange.com/#702412057
This ThoughtExchange will be open until April 30.
Here is the proposed policy:
534 Policy: Dress Codes
The Board is committed to providing students with learning environments that are safe and inclusive. Students must show respect for everyone, and this does not change based on how someone is dressed. The Board believes that judgments on the appropriateness of student attire are best made by students and their families, because clothing choices reflect individual identity, cultural norms, and socio-economic factors and are intensely personal. Students may attend school and school-related functions in clothing of their choice, provided that it meets the following conditions:
1. Conforms with the health and safety requirements for the intended activity.
2. Does not promote drugs or alcohol.
3. Does not display profanity,
4. Does not display discriminatory language or images.
This policy does not apply to schools that have adopted school uniforms.