Chilliwack – Back in June 2018, the Chilliwack YMCA on Hocking Avenue, started the process of going through a major facelift.
That included changes to the pool and parking lot among other thing.
Plumbing issues set back the anticipated January 2019 opening.
The new and improved YMCA opens on Family Day, Monday February 18!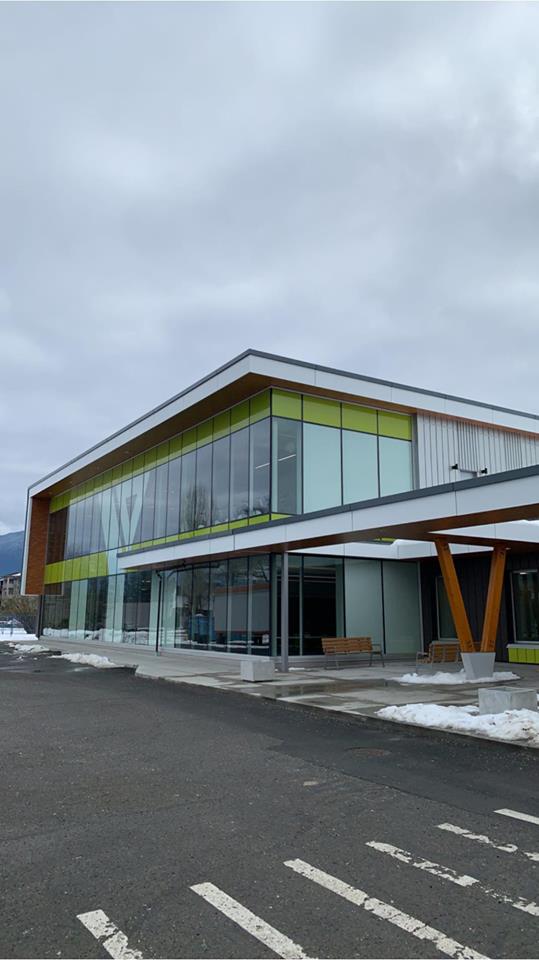 According to the Y website, the challenges faced during renovations were:
As a charity that opens its doors to all, we have no actual doors to open! The aluminum doors for the entry are stuck in production.
The signage which includes the building's address was forgotten.
In the City of Chilliwack, we are third on the list to lay asphalt and we need to wait until the weather is dry and temperatures in B.C. rise—in winter!
When we dug up the pool, we discovered that the sub-pump was installed in part with the help of a plastic peanut butter jar. (Talk about being resourceful!)
The new Chilliwack YMCA will be 36,700 square feet, 25% bigger than the current facility. The eastern side of the building will be demolished and re-built anew while the rest of the Y will be dramatically improved. With this expansion, you will enjoy the same programs you know and love at the Y as well as new programs:
Physical literacy programs to help kids develop critical movement skills
More adult group fitness classes
Expanded pool hours
More swimming lessons
Here's what will be new:
Gymnasium (4,250 sq. ft.)
Five multipurpose rooms (totalling 4,650 sq. ft.)
Conditioning floor (5,700 sq. ft.)
Social area to connect with your family and community (600 sq. ft.)
CycleFit studio (950 sq. ft.)
Family/Universal change room (1,800 sq. ft.)
Outdoor playground (1,000 sq. ft.)
Here's what will be significantly renewed:
Expanded lobby and welcome area (1,500 sq. ft.)
Group fitness studio (1,950 sq. ft.)
Stretching and adaptive space (1,250 sq. ft.)
Childminding area (900 sq. ft.)
​Pool (4,600 sq. ft.)