Fraser Valley – With the arctic outflow stuck in the Valley for the rest of the week, housing the homeless and keeping them relatively safe and warm is a priority.
It is sad to read some hurtful posts on social media that "they deserve it" and "it was their choice".
Compassion is still needed. It's a human trait.

Lee Phillipson, a homeless advocate based in Chilliwack told FVN on Monday morning, that so far, no one that she has heard about, has passed away from exposure to the cold.
This is the current list for winter shelters in place for Abbotsford: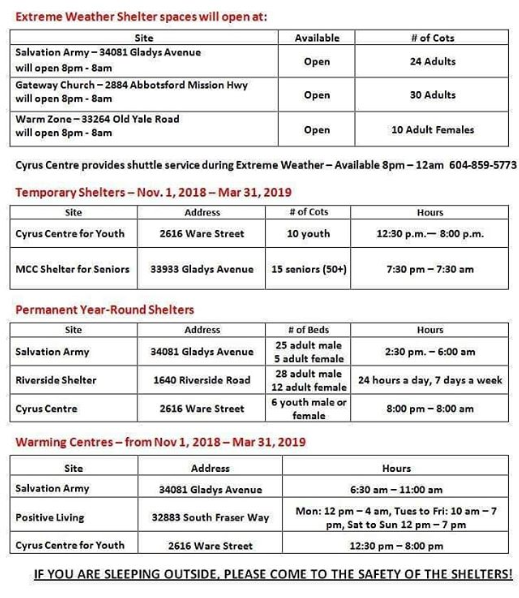 For Chilliwack: