Victoria/Fraser Valley – Elections BC are now posting updates on the month long mail in vote on Proportional Representation vs First Past The Post.
So far, BC has responded with one big…. yawn.
Between Abbotsford and Chilliwack, the ballot return rate has been between 0.0% and 0.1%.
The rest of the Province is not charging to fill the mail box will ballots either.
This was billed by the NDP/Green coalition as a major vote on…how we vote.
This is not the first time that we have gone through this exercise. BC had votes in 2005 and again in 2009 and both times, British Columbians stayed with the tried and true over the years. First Past The Post.
FVN has reached out to Valley MLA's for comment.
Chilliwack-Hope MLA Laurie Throness noted to Facebook on the lack of response: Today (Monday) I completed my mail-in ballot for the referendum on proportional representation, only filling out the first question to choose First Past the Post, our present system of accountable, stable government. ALERT: Chilliwack has 75,000 voters but as of today has only returned 49 ballots!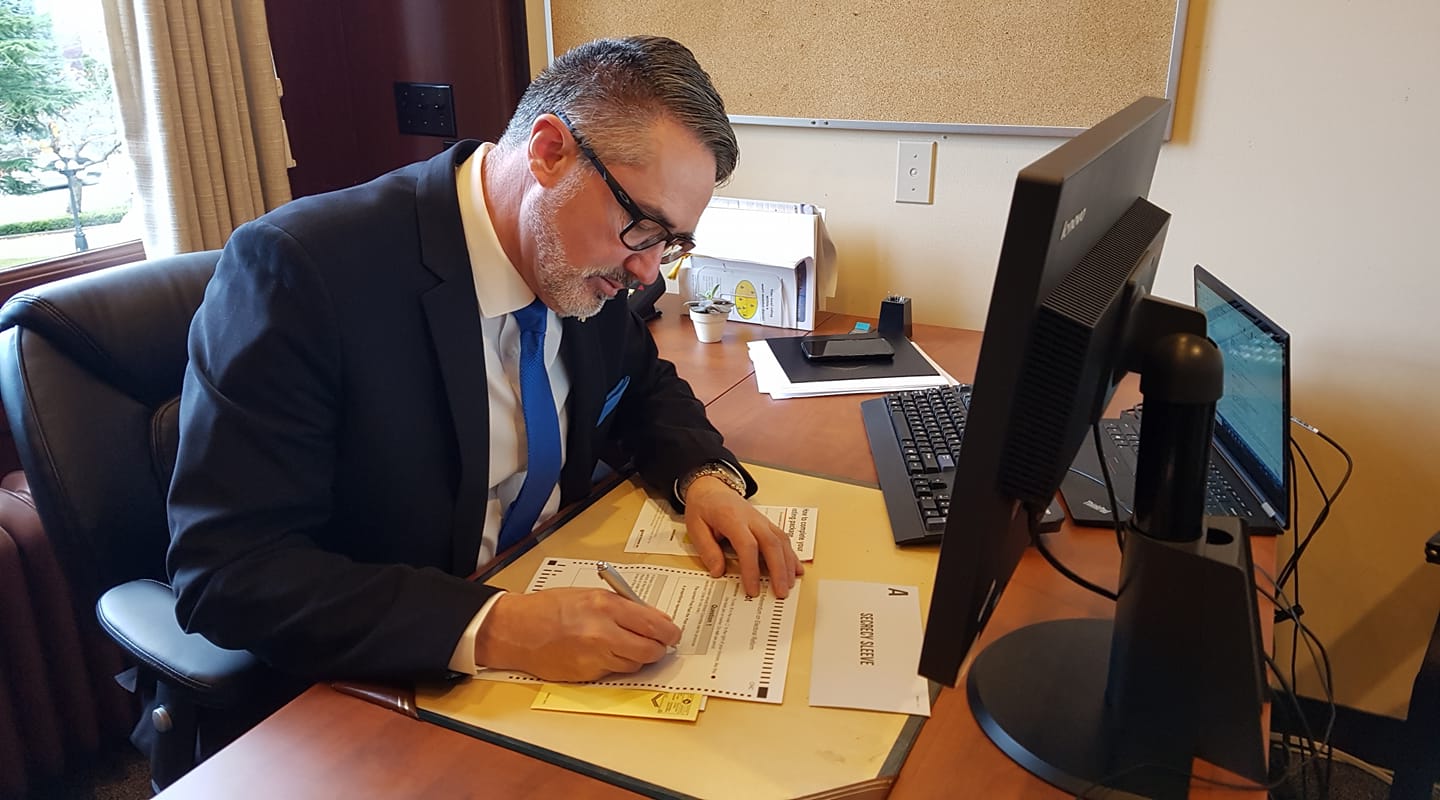 Here is a snap shot as of November 5.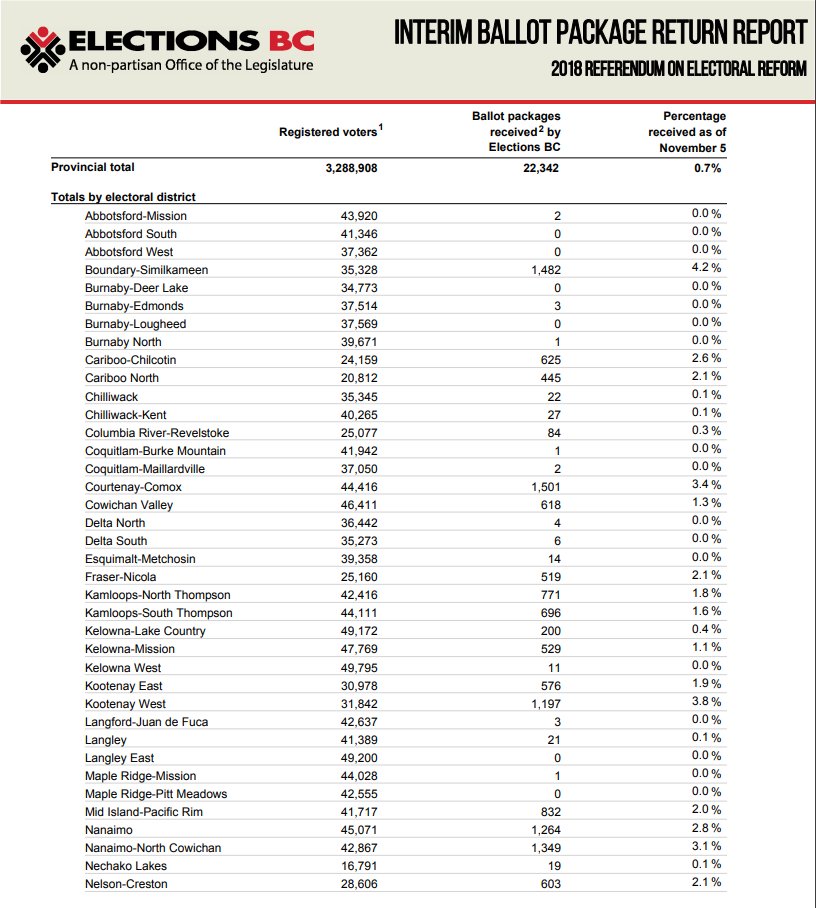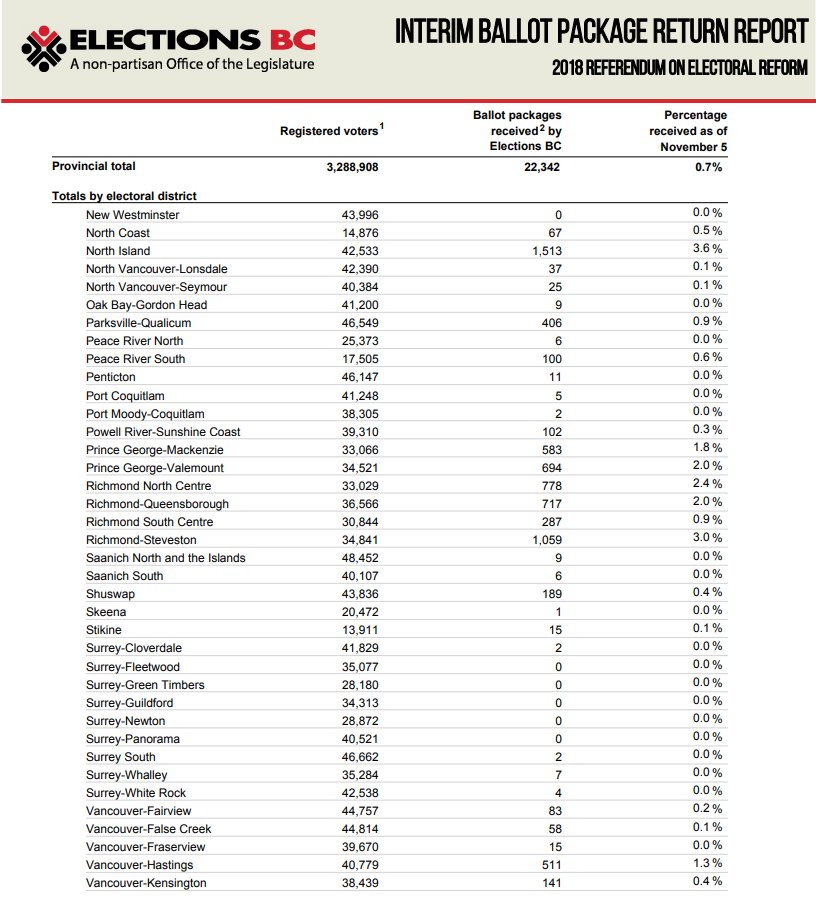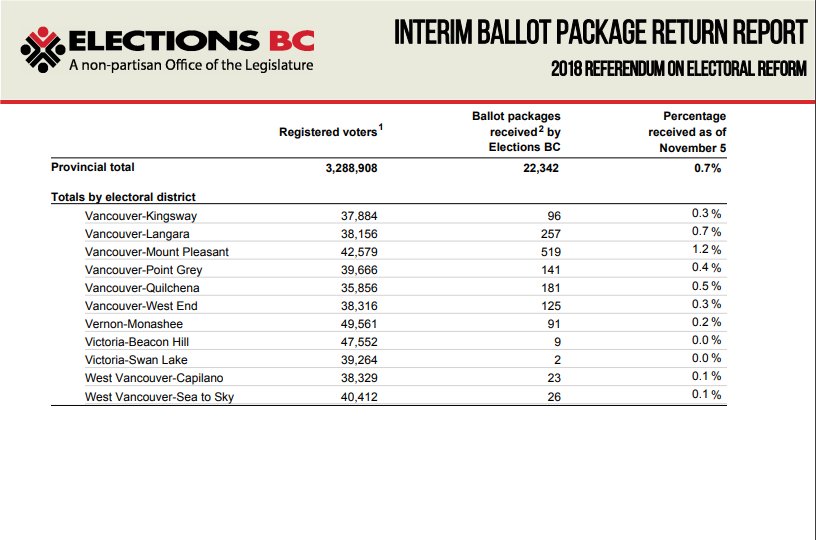 Yawn.
High profile members of the media have been on social media, trying to hide their sarcasm.