Fraser Valley  – With colder weather already hitting parts of the province, the Government of B.C. is opening additional shelter spaces to ensure people experiencing homelessness have access to a safe and warm place to stay.
In partnership with municipalities and non-profits in approximately 65 communities around B.C., the Province is providing more than 1,400 temporary shelter spaces and over 750 extreme weather response shelter spaces.
All temporary shelter spaces will be open overnight and every night, with many open 24/7, as well as providing meals. Many temporary shelter spaces have already opened for the season and more will continue to open starting November 1.
The additional extreme weather response spaces will be available from November 1 until March 31, 2019, and will open when a community issues an extreme weather alert. Communities decide what weather conditions warrant an alert and how many spaces to activate on a given night, depending on the capacity of existing shelters and the estimated need.
Temporary shelter locations
The following locations will offer temporary shelter space throughout the winter season.
More temporary shelters may be added throughout the season. Updates to this list can be found at: www.bchousing.org/Options/Emergency_Housing/EXR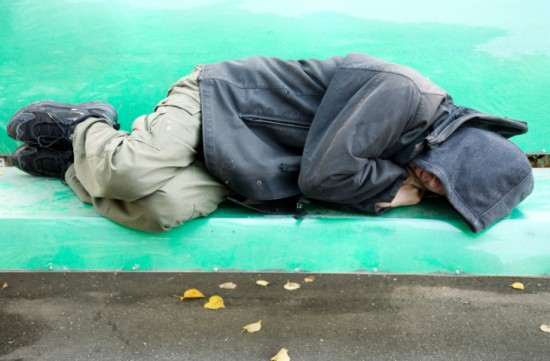 Abbotsford
1640 Riverside Rd. – 40 spaces
33933 Gladys Ave. – 15 spaces (50+ years only)
2616 Ware St. – 12 spaces (youth 19 to 24 years only)
Chilliwack
46130 Margaret Ave. – 26 spaces
45845 Wellington Ave. – 12 spaces
Langley
5787 Langley Bypass – 30 spaces
Maple Ridge
22188 Lougheed Hwy. – 30 spaces
Shelter location rotates monthly:

November: 20399 Dewdney Trunk Rd. – 20 spaces
December: 20639 123 Ave. – 20 spaces
February: 20450 Dewdney Trunk Rd. – 20 spaces
March: 20639 123 Ave. – 20 spaces
Merritt
2038 Nicola Ave. – 10 spaces
Surrey
10667 135A St. – 40 spaces
10677 Whalley Blvd. – 40 spaces
10776 King George Blvd. – 50 spaces
13733 92 Ave. – 15 spaces (women only)
14716 104 Ave. – 40 spaces
6595 King George Blvd. – 10 spaces