Abbotsford – OCTOBER 25 UPDATE – Ten months after Loblaws announced their owned Independent grocery store at Sevenoaks Shopping Centre would shut down in September, comes the rise of Ray's No Frills.
The first No Frills® store in Abbotsford is set to open its doors on October 26th at 34249 Marshall Road (at Riverside, across from the Dollarama).
No Frills® grocery stores have a proven owner-operator and price-value proposition, Won't Be Beat®, that promises "If you find a cheaper price, simply show us and we will match.*"
At Ray's No Frills, customers won't find fancy fixtures, elaborate displays, food sampling or any other frills that show up on their grocery bills. What they will find is access to fresh, quality food at a low price and a simple efficient shopping experience.
Ray looks forward to supporting his community and will be presenting the Abbotsford Food Bank with a cheque for $2,500 at the opening ceremony to help feed the community.
He will continue to support them through a bi-annual food drive and in-store donation campaigns throughout the year.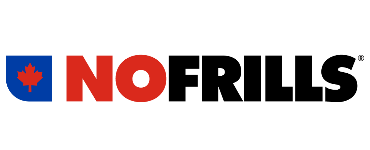 ORIGINAL STORY JANUARY 25,2018  – It has been a Topsy-turvey week for grocery chains in Canada, let alone in BC.
First Safeway/Sobey's announced that they will shut down 10 BC stores that are not profitable, including Mission. The traffic through those stores are not making them viable, Most of which are in Metro Vancouver and face direct competition from the bigger stores like Wal-Mart, Superstore and to some extent, London Drugs and the threat of Amazon copying their Seattle store pilot project that may or may not come to Vancity. (The prototype is paperless and without checkout staff.)
Now in Abbotsford , Loblaws announced their owned Independent grocery store at Sevenoaks Shopping Centre will shut down in September. Just next door in West Oaks, are the double barrelled competition of Save-On and London Drugs.
While it's still not clear what the toll will be for job losses, the demise of Seven Oaks Loblaws will be a Pheonix rising in South Abbotsford. Loblaws has their sites set on opening a 39,000-square-foot No Frills Grocery store on the former Cannor Nursery location (Marshall Road off Riverside Road). An exact opening date is still in the works.
Allan Asaph, the Executive Director of the Abbotsford Chamber of Commerce told FVN that the Chamber understands the changing landscape and was philosophical: "Grocery retailers are looking to improve operations amid rising challenges in the grocery industry including new rivals, technological change and rising minimum wages. We are seeing a shift to "discount" grocery stores as consumers look for lower prices, often at the cost of convenience and service.  It will be interesting to see how Abbotsford shoppers react to the changing marketplace."