Chilliwack – A familiar face in Chilliwack with an extensive background in policing and business has announced his candidacy for Chilliwack City Council. Bud Mercer, a former RCMP Assistant Commissioner and Detachment Commander in both Chilliwack and the Upper Fraser Valley, hopes his knowledge of the community and region will help address a variety of issues including crime and homelessness.
Election Day is October 20.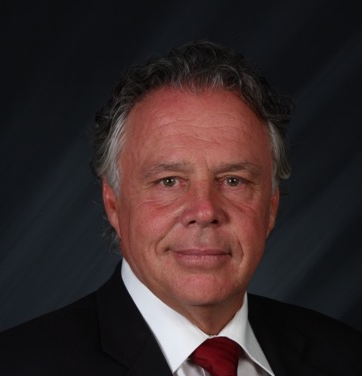 "A safe city with family safe neighbourhoods is my greatest priority. I am a father of four with six grandchildren. As a family, we use city and neighbourhood parks and recreational facilities continually," says Mercer.
On his decision to run for council, Mercer notes "Over the past several months I have been approached by friends, family, local citizens, as well as past and present elected officials who have encouraged me to run for city council. After much consideration it not only made sense to me but opened the door for another way to serve my home community. My wife and I have lived in Chilliwack since 1992 except for a short period spent in Ottawa due to my work. I have served Chilliwack as an RCMP Officer during these years, first as a young Dog Handler, then a Watch Commander at the Detachment, eventually as the Officer in Charge of the Chilliwack Detachment and then Commander of the Upper Fraser Valley area. During those years, I have come to know and appreciate this community.
Until his retirement in 2016, Mercer was Chief Executive Officer of Plenary Properties which is an affiliate company of Plenary Group Canada, the country's leading Public Private Partnership developer, employing people across Canada and North America. In this role he developed a strong acumen for business and understanding of how to develop properties beneficial to a community. Prior to his work with Plenary Properties, Mercer served 34 plus years in the RCMP from the Atlantic to the Pacific, the far north and points between. He has extensive policing experience at the municipal, provincial, federal and international levels. In his last 10 years with the RCMP Mercer served in Command and Executive levels and represented the RCMP while working in the United States, Europe, Asia and Australia. In October 2007, then Assistant Commissioner Mercer assumed responsibilities as the Chief Operating Officer for the Vancouver 2010 Winter Olympic & Paralympic Games Integrated Security Unit. In this role, Assistant Commissioner Mercer was responsible for all aspects of security planning for the Vancouver 2010 Olympic and Paralympic Games, in command of approximately 15,000 personnel and responsibility for a budget in excess of $550 million.
In 2009 Mercer received the Order of Merit from the Governor General of Canada in recognition of his 30+ years of service to the citizens of Canada and in 2011 the Meritorious Service Award from the Province of British Columbia in recognition of his leadership and professionalism in leading the planning and execution of security requirements  for the Vancouver 2010 Winter Olympics and Paralympic Games.