Chilliwack -AUGUST 30 UPDATE – On Saturday, September 29th enjoy a fabulous afternoon as home-owners open their doors to visitors and share the history and the architecture of these unique buildings that make up the fabric of Chilliwack, with this self-guided tour. 
The Heritage Home Tour is the society's major fundraiser and 100% of profits support Heritage Chilliwack's programs. 
There will also be opportunity throughout the day to view vintage cars relevant to the era of the tour homes parked in front of each tour location, provided by the members of the Chilliwack chapter of the Vintage Car Club of Canada. 
Tickets are now on sale at the Royal Hotel on Wellington Avenue.  Tickets are $25 per ticket and $30 on Sept. 29th. Online ticket purchases are available through Eventbrite. 
The 2018 Heritage Home Tour features select homes in various historic areas of Chilliwack. From a near original mid-century home to a painstakingly restored 1904 farm house, the tour offers a variety of homes and buildings from years gone by. 
"Heritage Chilliwack's goal is to promote public awareness of Chilliwack's rich heritage of buildings, neighborhoods, and landscapes and celebrate those who steward these beautiful homes." notes Heritage Chilliwack president Laura Reid.  
AUGUST 6 UPDATE – Heritage Chilliwack's largest fundraiser of the year, the Fall Heritage Home Tour happens Saturday, September 29th from 1 to 5 PM.
Tickets are now available for $25 each. On sale at the Royal Hotel on Wellington Avenue (cash only) OR online, through Eventbrite.
The first Home Tour sold out – so don't wait to get your tickets.
On Saturday, August 11th Heritage Chilliwack will also be selling Home Tour tickets during the Chilliwack Fair.
Their table will be set up at the Atchelitz Museum grounds, right beside Heritage Park  – between Noon and 6PM.
ORIGINAL STORY – JANUARY 2 – Heritage Chilliwack is not wasting anytime in setting plans for 2018.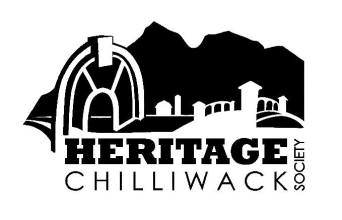 This is the call out for volunteers for Heritage Chilliwack's Fall 2018 Heritage Home Tour.
With the support of a team of dedicated volunteers, the fall Heritage Home Tour will take place Saturday, September 29th from 1-5 pm.
But they need volunteers to make this event happen.
Have fun, make friends and learn about Chilliwack's heritage and architecture. Volunteers receive complimentary admission to all the homes on the tour. Learn more about this exciting opportunity this Thursday.
Heritage Week is February 19 to 25.  Come hear about what's in the works for Heritage Week.
If you have not yet renewed your membership, it is not too late! Membership fees are only $5 for one year or $40 for a lifetime membership (cash only).