Calgary/Fraser Valley – (With files from the National Energy Board) – The National Energy Board (NEB)  published its 2017-2018 performance summary report, an account of its performance against its goals that is transparent, detailed and demonstrates how the NEB holds itself accountable for the work it does on behalf of Canadians.
The report explores measures and outcomes, and shares some interesting stories about how the NEB is delivering on its four core areas of responsibility: Safety and Environmental Oversight, Energy Adjudication, Energy Information and Engagement.
The NEB National Energy Board is involved with many companies and permitting processes including the Kinder Morgan/Trans Mountain Pipeline.
The link to the 2017-2018 complete report is here: https://www.neb-one.gc.ca/bts/pblctn/prfrmncsmmr/2017-18/index-eng.html.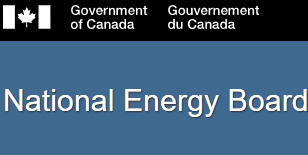 Safety and Environmental Oversight
The number of incidents that harm people or the environment increased in 2017-2018, with the biggest increase in serious injuries, of which there were seven compared to four the year before, all involving third-party contractors.
Although there were no fatalities, or incidents with significant adverse environmental impacts, the NEB is addressing this trend by targeting its resources where the risk of harm to people or the environment is greatest – working to reduce worker safety incidents, especially during construction, through compliance verification, pre-construction audits, contractor training and oversight, scheduled and unscheduled inspections on construction sites, and increased communication with companies and communities to raise safety awareness.
In the last five years, the number of unauthorized activities reported annually to the NEB has more than doubled, from 127 to 273. These include unauthorized ground disturbance (e.g., excavation) near or over a pipeline or construction activity on a pipeline right of way. While the increase is in part attributed to stricter requirements in new Damage Prevention regulations and improved company reporting, these incidents are a leading indicator of where harm could occur, and provide insight on areas of risk and where to take targeted efforts.
Energy Adjudication
In 2017-2018, the NEB received 689 applications for small and large projects, as well as activities (e.g. export licences and tolls and tariffs). A total of 670 decisions or recommendations were rendered, all within legislated timelines. When surveyed, 83% (up 4% over the previous year) of hearing participants indicated that NEB adjudication processes are transparent. Similarly, 94% (up 2%) of surveyed recipients agreed that participant funding enabled their participation in the NEB hearings. None of the NEB's adjudication decisions were overturned by judicial appeals on grounds of procedural fairness.
Energy Information
In 2017-2018, the NEB released more than 50 products and five new datasets on Canada's energy sector. About 900,000 unique page visits were recorded on the NEB website. Of the visitors to the website surveyed, 84% agreed that energy information produced by the NEB is useful for knowledge, research or decision making.
Engagement
In 2017-2018, the NEB carried out more than 319 outreach activities meeting more than 4,270 people across Canada. Of those surveyed, 76% of participants felt their engagement with the NEB had been meaningful. This number goes up to 80% when viewing responses from Indigenous peoples.
FYI
Energy is a key contributor to Canada's economy. In 2016, the energy sector was responsible for 884,000 jobs or nearly 5% of total Canadian employment. The energy sector also drove $187 billion or nearly 10% of Canada's Gross Domestic Product (GDP).
The NEB regulates critical elements of Canada's energy system, including 85 international power lines comprising 1,462 km. The NEB also regulates 72,126 km of pipelines, or roughly 10% of the total length of pipelines in Canada.
Who we are and what we do (video)
NOTE: The National Energy Board is an independent federal regulator of several parts of Canada's energy industry. Its purpose is to regulate pipelines, energy development and trade in the Canadian public interest. For more information on the NEB and its mandate, please visit the National Energy Board website.