Abbotsford/Saskatoon-  Set to begin its fourth season as the nation's premier professional bull riding series, PBR (Professional Bull Riders) Canada's Monster Energy Tour will visit eight provinces in 2019, with the schedule once again highlighted by the league's third-ever international Major in Québec.
NOTE – The 2018 tour rolls into Abbotsford Centre, October 13. Tickets for the one-day event range in price from $25 to $80, standard fees apply, and can be purchased at the Abbotsford Centre Box Office, online at www.Ticketmaster.ca, or by phone at 1-855-985-5000.
The Monster Energy Tour features Canada's elite bull riders, alongside some of the PBR's top international athletes, squaring off against the rankest bucking bulls in North America. Fans will witness exhilarating 8-second rides and wrecks throughout the action-packed event as the PBR's courageous riders face off against their 2,000-pound, animal-athlete opponents.
Notably, the 2019 Monster Energy Tour will feature the most events in the series' four-year history.
PBR (Professional Bull Riders), which has events in five countries, has competed in Canada since 1996 where it operates two tours. Joining the Touring Pro Division (TPD), the Monster Energy Tour (MET) debuted in 2016 as the nation's first cross-country, nationally televised series. At PBR Canada events riders have the opportunity to earn points towards both the Canadian and world standings.  For more information on PBR Canada, go to www.pbrcanada.com, or follow on Facebook at www.facebook.com/pbrcanada and Twitter at http://twitter.com/PBRCanada.
Fans can check with PBRCanada.com for tickets to all 2019 events as well as the 2019 PBR Canada Finals at the SaskTel Centre on Nov. 22-23.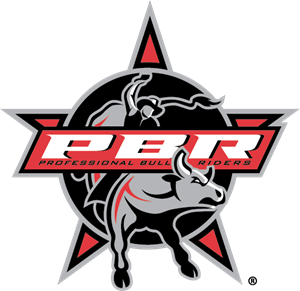 2019 PBR CANADA MONSTER ENERGY TOUR SCHEDULE
DATE                          CITY                                                   VENUE
January 26                   Winnipeg, Manitoba                            Bell MTS Place
March 1-2                    Lethbridge, Alberta                              ENMAX Centre
March 22-23                Calgary, Alberta                                   Nutrien Western Event Centre
May 4                          Québec, Québec                                  Videotron Centre
May 11                        London, Ontario                                  Budweiser Gardens
May 25                        Moncton, New Brunswick                   Moncton Events Centre
June 1                          Halifax, Nova Scotia                           Scotiabank Centre
July 6                           Kelowna, British Columbia                  Prospera Place
October 12                   Edmonton, Alberta                              Edmonton EXPO Centre
October 19                   Abbotsford, British Columbia              Abbotsford Centre
November 22-23         Saskatoon, Saskatchewan                    SaskTel Centre