Abbotsford/Toronto – JULY 14 UPDATE –  The new team based in Abbotsford (that may or may not be named after Abby or the Fraser Valley) is expected to be announced Monday Morning. The team will start play in May 2019 at the 7000 seat Abbotsford Centre, with a 20 game season. This will be the first major sport tenant since the demise of the AHL Abbotsford Heat and their move to Oklahoma City. The team was in Abby from 2009 -2014.
This will be the first foray in major league basketball since the Vancouver Grizzlies left for Memphis in 2001.
There are other rumors that the NBA developmental league may come to the Langley Events Centre courtesy of the Portland Trail Blazers, but that NBA team has been quiet since that rumor started at the beginning of July.
MAY 2, 2018 UPDATE – Last November, the announcement came of a new pro basketball league for Canada. It was thought they would start pay this year, but that is not the case. The CEBL Canadian Elite Basketball League will take their time and due diligence to make sure they don't sink and fail like other start ups over the years.
Remember the WBL in the late 80's with the Vancouver Nighthawks and Calgary 88's?
The ABA eventually merged with the NBA.
On Tuesday, the Canadian Elite Basketball League (CEBL) announced the six teams that will compete in next year's inaugural season in addition to key leadership appointments to establish this new professional basketball league.
The CEBL will begin its first season in May 2019 and will run a 20-game regular season schedule, in addition to playoffs and championship series in August 2019.
New pro basketball teams in Edmonton, Alberta, Saskatoon, Saskatchewan and Hamilton, Ontario will join previously announced teams in Niagara, Ontario, Guelph, Ontario, and Fraser Valley (Abbotsford) for the 2019 season.  Each team will have a 12-player roster and will play 10 home and 10 away games during the summer season.
The original plan was a 30 game schedule.
The CEBL also announced that business executive and veteran CFL pro football player Mike Morreale has been appointed CEO. Following his CFL career, Morreale served as the President of the CFL Players' Association, and as a senior executive in the Canadian business community. For the past year Morreale has been developing the league's inaugural season and recruiting a team of basketball and sports marketing experts to staff CEBL's front office.
"I am delighted to confirm our first six teams that will tip off one year from now in Canada's newest pro basketball league next summer," said Morreale.  "With basketball surging in popularity in Canada we focused on communities that are rich in grassroots community fan support and share a passion for fast-paced action."
According to the Canadian Youth Sports Report basketball is the second most popular team sport among new Canadian youth, next to soccer.1 This year, for the second straight season basketball players from Canada were the largest representation in the NBA from outside of the U.S.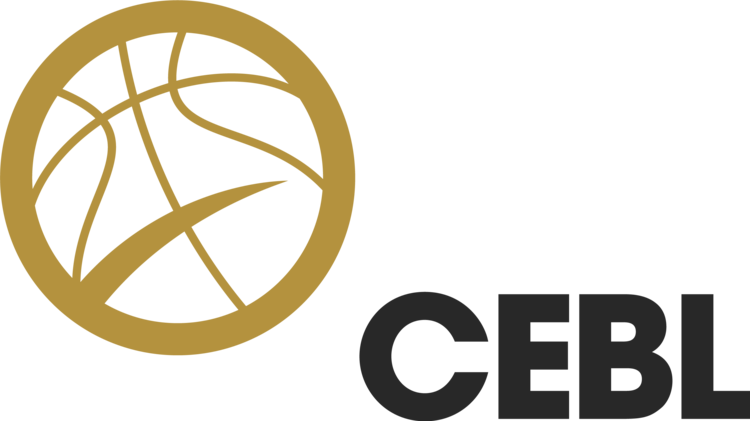 ORIGINAL STORY – NOVEMBER 14, 2017  – It's not the first crack at creating a new Pro Basketball league. We have had the WBL and ABA . We still have the NBA Developmental League (the WBA doesn't count as they are running rather well. Don't mention the Vancouver Grizzlies, though)
The Canadian Elite Basketball League announced their nuts and bolts.
40 minute game.
30 game schedule.
Single elimination playoffs.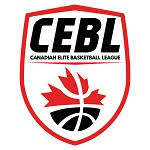 The Canadian Elite Basketball League (CEBL) is pleased to announce its game and schedule format, which fans of sport entertainment can look forward to when play tips off during the league's inaugural season. Canadian entertainment fans will be entertained by a 40-minute contest (broken down into 10 minute quarters) as per FIBA rules and regulations. Fans will also be excited to find out that Canada's new professional basketball entity will operate with an action-packed, 30-game schedule. The 30-game regular season schedule will be followed by the CEBL's single game elimination playoff format.
Aside from the NBA and NCAA, there are few other major professional men's basketball leagues that do not abide by strict FIBA's rules and regulations – "there was never any disagreement when determining the rules that Canada's basketball league would abide by. It is our belief that by following in the footsteps of many other professional basketball leagues and abiding by FIBA rules and regulations, the CEBL will be providing its fans, sponsors, and all other stakeholders with an unparalleled entertainment option. We feel that there is no need to re-invent the rules of this game; we are very fortunate that FIBA has established a proper body of regulations that will allow our entity to sanction an exciting contest on any given game day," said a member of the CEBL's Launch Committee.
Fans of basketball who are accustomed to NBA or NCAA competition can expect a few alterations when speaking to the format of a CEBL game. CEBL contests will be highlighted by 40 minute games showcasing fast-paced, 10-minute quarters rather than the NBA's 12 minute quarter format. FIBA's regulations stipulate that each roster carries a minimum of 10 active players, so fans can expect that no less than five of these players will be of Canadian descent in order to comply with the league's minimum Canadian content requirement.
On Tuesday the CEBL also introduces its action-packed 30 game, regular season schedule. "We were careful when considering what we wanted our event to mean to athletes, coaches, and fans alike – our leadership team knew that each contest should be like no other. We definitely believe that a shortened 30 game schedule will create a competitive atmosphere on game days as every game will truly be a meaningful event. As a league, we want to be sure that every game matters."
The "every game matters" format will carry over right into the CEBL's playoff format which features a two to three round, single game elimination playoff schedule. "We are going to adopt the exciting NCAA model that they showcase in their March Madness tournament – it is an extremely effective way to create an exciting event," said a member of the league's Launch Committee.
In the coming months, more announcements will be made regarding plans for the CEBL's inaugural season. Sport entertainment fans, media, and stakeholders can expect to be notified of the League's Leadership Team (Launch Committee and staff) this Thursday, November 16, 2017 via internal press release. For more information and updates, fans are encouraged to visit the CEBL's website!
About the Canadian Elite Basketball League
The Canadian Elite Basketball League (CEBL) is a domestic professional men's basketball league with teams located across Canada. The CEBL will provide sports fans with a premium entertainment option while also allowing players, coaches and other stakeholders the opportunity to engage in the sport of basketball at the highest level. The CEBL will operate in accordance with the player and referee standards set by Canada Basketball, the National Sporting Organization for the sport of Basketball in Canada. The league will proudly adhere to the International Basketball Federation's (FIBA) rules and regulations.