Chilliwack – Demos, Displays, Food Fair and more! Sunday June 24, the street of Downtown Chilliwack are once again closed to traffic, for vehicles of another glory time and era.
The Annual Fortins Vintage Classic Car Show rolls into the streets surrounding Five Corners in the Wack. 300 classic car owners will invade the neighbourhood.
At the same time, Birdhouses made from old wood and embellished with scrap hardware , unique jewelry created from grandma's old silver forks and spoons and Limited Edition Paramount Theatre T-Shirts are just a few of the many items available from multiple vendors at the Royal Hotel's Vintage Market, June 23 and 24.
Held the same weekend as Fortins Village Classic Car Show, the market will occupy the Royal Hotel's "64" meeting space, with the entrance on Main Street. Along with indoor vendors, vintage trailers will be parked on Main Street offering vintage goods and street food.
The market hours are 9 to 3 both Saturday and Sunday. Free admission and live music on Saturday. Sunday admission is only $2 with proceeds going to Chilliwack Community Services.
For more information, check out the Royal Hotel's Facebook page. https://www.facebook.com/RoyalHotelChilliwack/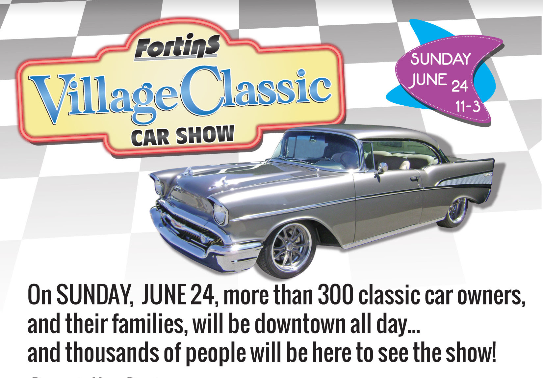 The BIA Business Improvement Association has more on their website.