Surrey –Surrey Mayor Linda Hepner and Surrey City Council launched the Light Rail Transit Vehicle Showcase at Central City Mall on Wednesday. On hand for the launch were community, business and student advocates in support of Surrey Light Rail Transit. Over the next 9 weeks, Surrey residents will have the opportunity to explore the LRV and see what future transit technology will look like.
"By having a Light Rail Transit Vehicle for our residents to explore will allow them to see firsthand the urban-style LRT that is coming soon to Surrey," said Mayor Linda Hepner. "Light Rail Transit is the technology of choice for cities in Canada and around the world looking to modernize its urban transit network. This sneak peak of what is to come in Surrey will allow our residents to learn more about LRT and how it is an integral component of Surrey's city building vision."
The Light Rail Transit Vehicle will be on display at several locations between now and July 1stincluding Newton, City Centre, Guildford, the Surrey International Children's Festival and the Canada Day Celebration in Cloverdale.
Not everyone is happy with the idea.
The group SkyTrain for Surrey – NOT LRT  have voiced their opposition on social media: TransLink has begun public consultations for its Phase Two Plan that includes the $1.65 billion Surrey-Newton-Guildford LRT. This is your opportunity to #SayNOtoLRT and tell TransLink that you do not support the SNG LRT, Surrey's LRT vision, and the Phase Two Plan.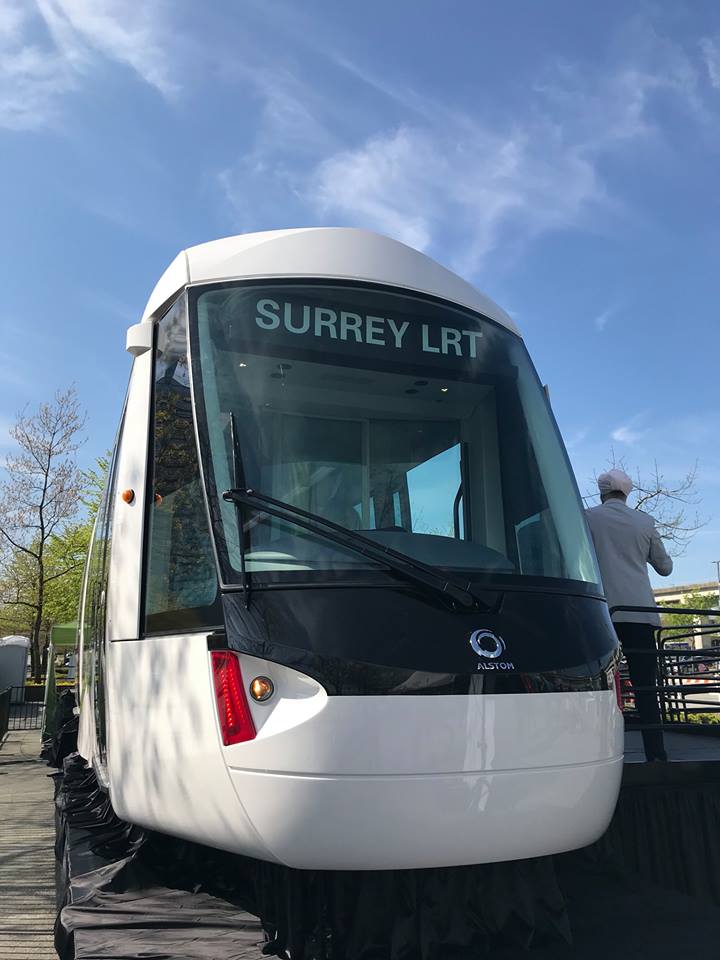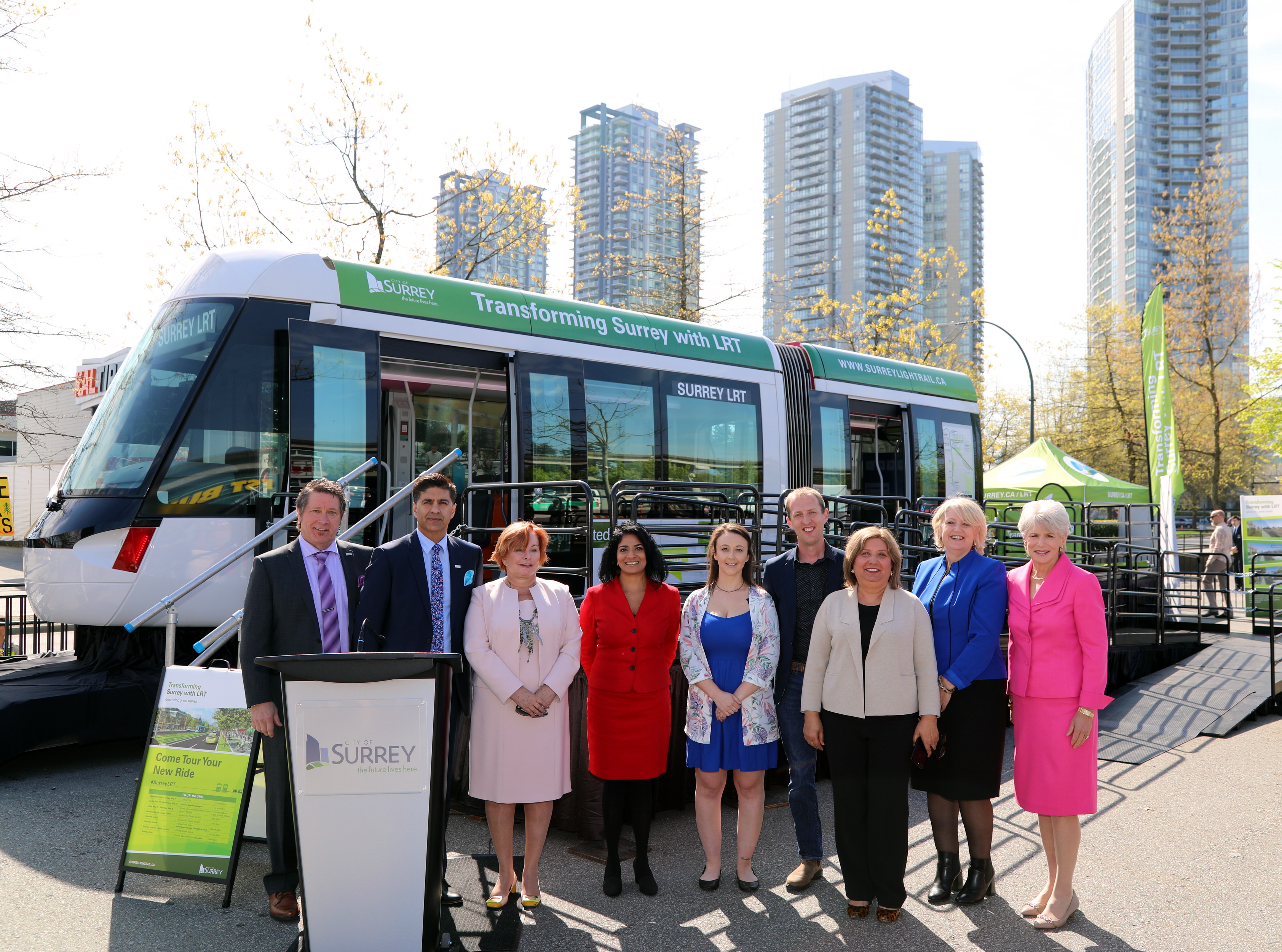 Anita Huberman, CEO, Surrey Board of Trade is on board: "The Phase 2 investment plan for the 10-Year Vision to fund vital major transportation projects in Metro Vancouver will ensure that Surrey, finally, will get the needed transportation investments that the city so desperately needs. Light Rail Transit through leading edge technology will ensure Surrey is a destination and that the South Fraser economic region is connected."
Elizabeth Model, CEO, Downtown Surrey BIA: "More Transit and better transportation is essential to Surrey and indeed Metro Vancouver and BC, to protecting and improving our economy.  The movement of people to and from school, work and the movement of goods and services are all vital part of a transformation we must make for the now and future generations."
According to the City of Surrey release: The demonstration vehicle is an example of the wide selection of light rail cars available for LRT projects. The actual light rail car for the SNG LRT project will be selected through an open and competitive procurement process.
More information on the LRV showcase can be found here.