Vancouver/Chilliwack/UFV – If you have a chance , head to the Vancouver Cultural Centre for 2 Minute Madness.
Thee is a Chilliwack and UFV connection.
First premiered at the 2017 Vancouver Fringe Festival, 12 Minute Madness is a humorous, vulgar,and candid play by award winning NYC playwright and director, Raïna von Waldenburg. After an impactful and sold-out closing at the Fringe, 12 Minute Madness will be returning to the stage this May at the 2018 rEvolver Festival.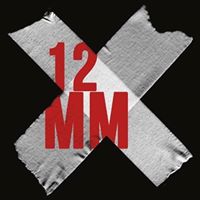 Based on true events, the play follows the story of Marlena von Twattenburger a young woman who  recovers a repressed memory of having been sexually abused by her grandfather. Here are the first twelve minutes of madness that occur as Marlena comes to this realization and her mind suddenly explodes into a myriad of inner characters that have been dormant for years.
Publicist Avyen von Waldenburg told FVN: Raina used to live in Chilliwack. She is faculty and teaches a full course load in the theatre department at UFV. She continues to create art in Chilliwack.
A cool fact: Everything started in Chilliwack. Raina met the cast from Chilliwack at UFV and there is where she decided to make this piece, inspired by 6 Chilliwackians. 8 of the 12 cast members are from Chilliwack.