Fraser Valley – BC Transit and the Fraser Valley Regional District (FVRD) want your input on proposed additional weekend and holiday service on route 66 Fraser Valley Express (FVX).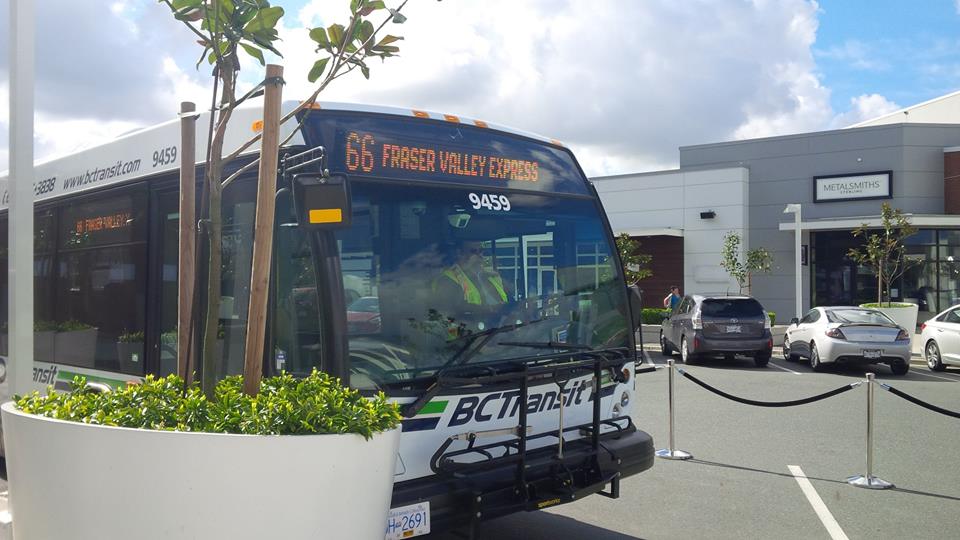 Current weekend and holiday service on route 66 FVX consists of four trips a day. The proposed changes involve doubling this to eight trips a day on Saturdays, Sundays and holidays in an effort to meet growing demand.
You're invited to offer feedback on potential schedule times for the proposed additional trips. Input will be collected through an online survey, open from Tuesday, April 3, to Sunday, April 15. The survey will be available through the Chilliwack and Central Fraser Valley BC Transit websites, at bctransit.com/chilliwack and bctransit.com/central-fraser-valley.
The FVX has been in operation since April 2015, connecting Chilliwack and Abbotsford to TransLink services at the Carvolth exchange in Langley. The route initially ran on weekdays and Saturdays, with Sunday and holiday service introduced last September.
Designed to deliver passengers quickly and efficiently across the region, the express service covers 65 kilometres from start to finish, stopping only at six transit stops along the way (three in Chilliwack, two in Abbotsford and one in Langley).
The FVX is a partnership between BC Transit, the FVRD, the City of Abbotsford and the City of Chilliwack.
For more information about schedules, routes and service changes in the Central Fraser Valley and Chilliwack, please visit bctransit.com/central-fraser-valley or  bctransit.com/chilliwack.