Surrey/Cultus Lake – The BC Lung Association Annual Bicycle Trek for Life and Breath (Trek) is celebrating its 34th year.
A 200km scenic route from South Surrey to Cultus Lake and back, hundreds ride annually in support of the 1 in 5 British Columbian's who struggle with a lung condition. Each trekker is required to  raise a minimum of $650 towards the fight against lung disease.  In return,the BC Lung Association provides cyclists with a fully supported route from start to finish.
A ride, not a race, the event is designed for everyone from the occasional rider to the experienced cyclist. "Trekkers" range from 14-80 years of age, with rookies and veterans with up to 34 Treks!
Together they've raised $6.5 million in support of lung health since Trek was established in 1984. Funds raised support vital lung health research, education and patient support programs.
BIKE TREK START & FINISH LOCATION
Hazelmere RV Park & Campground, 18843 – 8 th Avenue, South Surrey (east of White Rock beach)
Saturday, September 8, 2018, 8:30am
Event Start. 100km ride to Stillwood Camp &Conference Centre at Cultus Lake. Trekkers stay the night.
Sunday, September 9, 2018 – Noon to 4pm
Participant ride alternate 100km route back to Hazelmere for an afternoon BBQ.
Learn more by calling the BC Lung Association: toll free at 1.800.665.5864 or visit www.bicycletrek.ca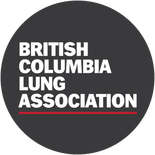 About the BC Lung Association
For more than 100 years, the Lung Association has led the  fight for healthy lungs and healthy air. Th eBC Lung Association is the leading organization in BC working to save lives, prevent and improve lunghealth through research, advocacy, education and support.