Victoria/Burnaby – The provincial government has applied for leave to appeal a Dec. 7, 2017, ruling by the National Energy Board (NEB), allowing Kinder Morgan to bypass specific City of Burnaby bylaws related to construction work at the Burnaby Terminal and the Westridge Marine Terminal.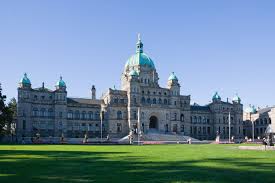 The Province's position is that the NEB erred by too broadly defining federal jurisdiction over interprovincial pipelines. The Federal Court of Appeal will now consider the application.
British Columbia first appeared as an intervener in the October 2017 Federal Court of Appeal hearing over the NEB's approval of the Trans Mountain pipeline expansion project.
So what does "You've been granted leave to appeal against the decision." mean? This means that you have been permitted (the court allows you) to appeal against the decision. You can appeal or challenge the decision.