Chilliwack – Chilliwack Community Services are pleased to announce a new partnership with Cyrus Centre and Main Street Church and the opening of a Youth Drop-in Centre, dedicated to providing social and recreational opportunities for youth in Chilliwack, particularly the downtown.
The Centre will be located at the Main Street Church in downtown Chilliwack.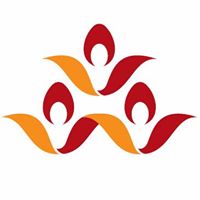 The Centre will fill a gap in Chilliwack for young people, providing a safe and caring environment where they can connect and socialize and participate in recreational and social activities. It will include field trips opportunities such as outdoor recreation, social events and other planned activities. The Centre will also feature the opportunity for youth to connect with other supports such as housing, food, counselling, medical services and education. The Centre will operate Thursday afternoons from 3:00 p.m.to 6:00 p.m. with full programming and supervision from the staff of CCS and Cyrus Centre.
Partners stated, "We share a commitment to the young people of our community and we believe that this Centre will fill a gap and provide a safe and caring place for connection and support. It is also evidence social service agencies and the faith community have a great opportunity to work together."
This initiative is being implemented in the context of the work of the Multi Agency Steering Group of the Chilliwack Child and Youth Committee which includes the Ministry of Children and Families, City of Chilliwack, Chilliwack Community Services, the Chilliwack Society for Community Living, Fraser Valley Aboriginal Child and Family Services Society, Cyrus Centre, Youth Unlimited, Big Brothers and Big Sisters and the Chilliwack Child and Youth Committee.
The partners express their gratitude to the Ministry of Children and Family Development Chilliwack for their support of this project. The project is also funded by the in-kind donations of Chilliwack Community Services and Cyrus Centre.