Vancouver – Using a proportional representation electronic ballot (something that the BC Liberals are not a fan of using Province – wide), the BC Liberals have replaced former leader and Premier Christy Clark with Andrew Wilkinson.
He now assumes the role as Leader of the Opposition.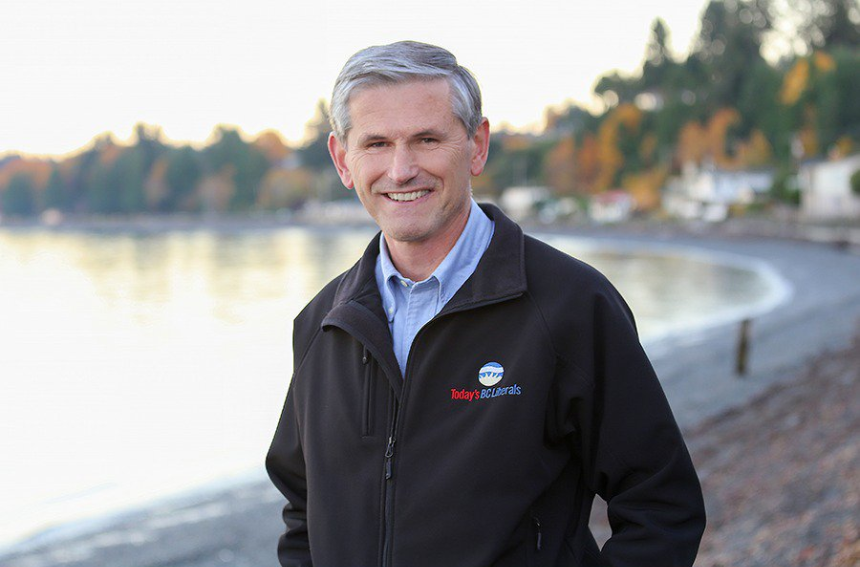 It was a night of high drama as it took a fifth ballot to name Wilkinson as the new boss. Early in voting, it seemed that Dianne Watts would come out on top and that the "old guard" or "old boys club" with the likes of Mike De Jong and Todd Stone were being dropped from the early ballots like a stone (pardon the pun).
Chilliwack-Kent MLA Laurie Thromess never his the fact that he supported Wilkinson all along and on Twitter stated:
I'm delighted with our new leader, Andrew Wilkinson, the next Premier of BC!
Wilkinson is past-president of the Vancouver Institute and has served on boards including the Canadian Tourism Commission, Tourism B.C., and the Federation of B.C. Mountain Clubs. He is a former president of the B.C. Mountaineering Club.
He served as Minister of Justice and Attorney General from June 12, 2017 until an NDP minority government was sworn in the following month. He previously served as Minister of Advanced Education from December 18, 2014 and the Minister of Technology, Innovation and Citizens' Services from June 10, 2013. He was the deputy minister of the British Columbia Ministry of Economic Development from 2003 to 2006, where he was responsible for economic issues, trade and tourism. He also served as deputy minister for Intergovernmental Relations in the Premier's Office for two years from 2001-2003.
As for Dianne Watts, the former Surrey Mayor and Surrey MP, she will now have to wait for whenever the next Provincial Election is, so she can get back into the fray.