Wrestling: McBride, Godinez Gonzalez win gold, Cascades men's and women's teams finish second at home tourney
https://twitter.com/twitter/statuses/957809689533734912
The University of the Fraser Valley men's and women's wrestling teams both finished second at their home tournament, the Cascades Classic, highlighted by individual gold medals from Parker McBride and Ana Godinez Gonzalez.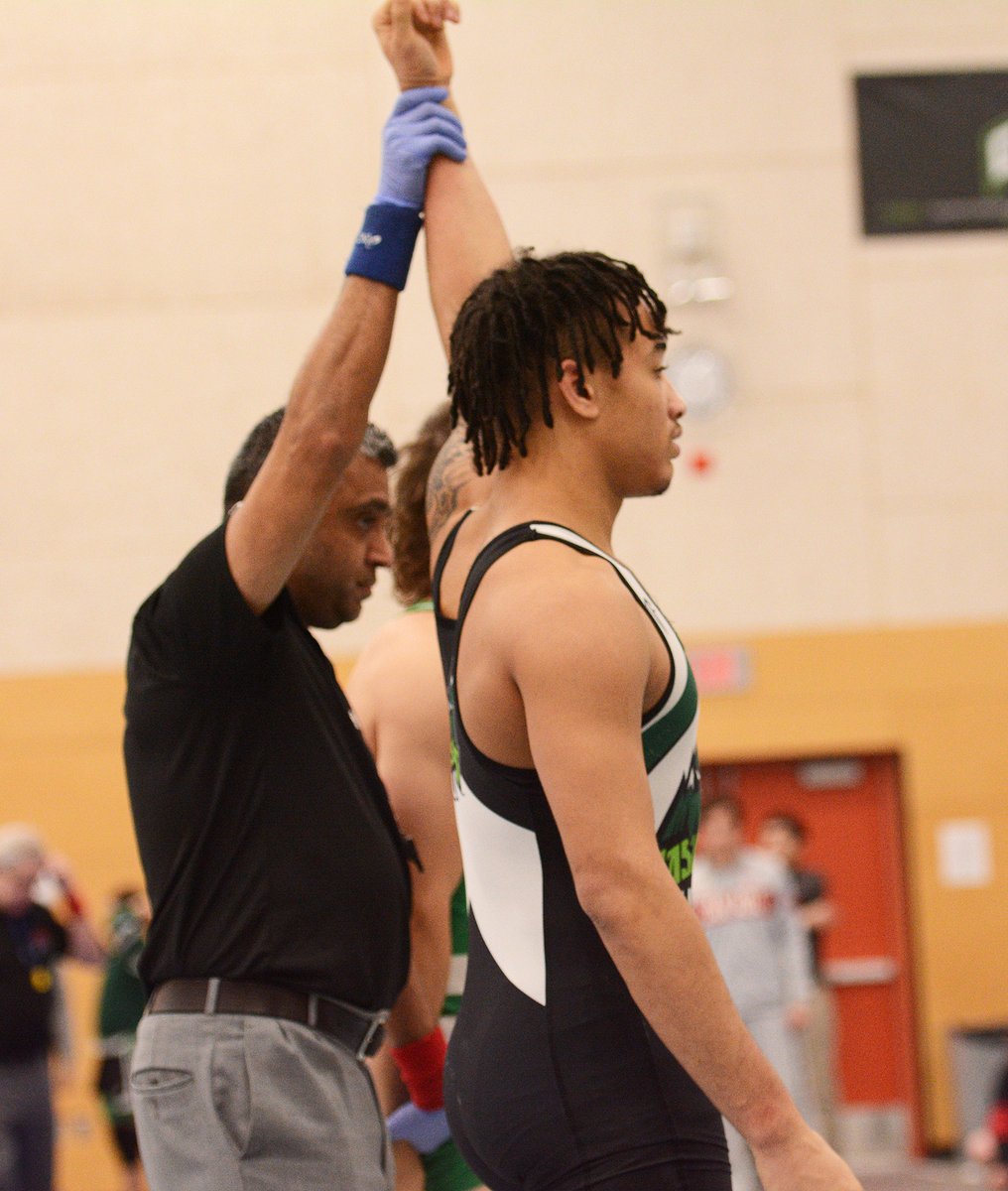 The event drew 108 wrestlers to the Envision Financial Athletic Centre on Sunday, with entries from the five Canada West programs – the Cascades, Saskatchewan Huskies, Regina Cougars, Calgary Dinos and Alberta Golden Bears/Pandas – along with Simon Fraser University, Western Washington University, and various local wrestling clubs.
In the men's team competition, the U SPORTS No. 1-ranked Alberta Golden Bears took the overall title with 35 points, finishing ahead of UFV (29 points), Regina (27), Saskatchewan (25), Calgary (21) and Western Washington (12).
The Saskatchewan Huskies were the women's overall champs, accruing 27 points to outdistance UFV (18), Alberta (9), Calgary (5), Regina (1) and Western Washington (1).
"I think we wrestled really, really well," Cascades head coach Raj Virdi summarized. "There are some small things we need to adjust as a team and individually, but overall, I thought we did very well."
Cascades rookie McBride won all three of his matches in the men's 54 kilogram weight class either by technical superiority or pin, capped by an 11-0 triumph over Alberta's Jordan Wong in the final. Wong had beaten McBride on two prior occasions this season.
Godinez Gonzalez was similarly dominant, winning a pair of matches in the women's 63 kg division by a combined score of 18-0. The rookie missed most of the fall semester due to injury, but she's been dynamite since returning, winning gold at both Canada West events she's competed in – the Golden Bears Invitational earlier this month, and now the UFV tourney.
"Parker's going to be ranked No. 1 in the nation, so it's cool to see that," Virdi said. "He kind of got the monkey off his back – he's been losing to the same guy over and over again.
"And Ana, she's great . . . she's just got horsepower. She's so powerful and so strong in every position she's in. She's going to be a very hard wrestler to beat."
The Cascades collected four other individual medals on Sunday. Defending U SPORTS national champ Brad Hildenbrandt took silver in the men's 130 kg, winning his first two matches before dropping a 4-0 decision to SFU's Sean Molle in the final. De'Andre Williams finished second at 76 kg, with his lone loss coming in a highly entertaining match to Summit Mann of the Miri Piri Wrestling Club. Fellow freshman Karan Dhillon also took silver in the men's 72 kg, but unfortunately didn't have the opportunity to compete for gold. Dhillon had to withdraw due to an injury suffered in his thrilling 10-9 semifinal win over Saskatchewan's Trent Siemens.
On the women's side, Karla Godinez Gonzalez – Ana's sister – won bronze after posting a 3-1 record at 55 kg. She fell to SFU's Alexia Hendrick in the semis, but rallied to defeat Saskatchewan's Laryssa Barry and SFU's Sunita Sewak on the back side of the draw to claim the podium position.
The Cascades Classic marks the end of the Canada West regular season. Up next are the Canada West championships, Feb. 9-10 at the University of Alberta, followed by the U SPORTS national championships Feb. 23-24 at Algoma University (Sault Ste. Marie, Ont.).