Ottawa – It looked good on paper to the former Conservative Government. It was supposed to save money and be a more efficient way of getting your snail mail to you.
On Wednesday, the Trudeau Liberal Government put an end to community mail box conversions. the plan was to shift existing home mail delivery in Canada to community boxes.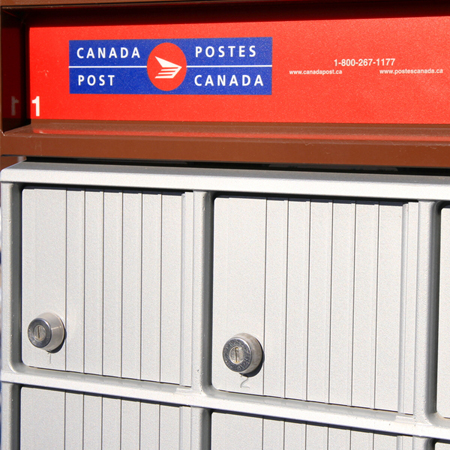 Some critics will complain that damage has already been done for some 840,000 families who have already started walking down the street for their mail since the conversions began in 2014.
They won't see door-to-door delivery restored.
The move is expected to upset postal workers who have demanded the post office turn back the clock on mailbox conversions.
It also means Canada Post won't realize savings it estimated at $350 million annually from converting the remaining 4.2 million addresses across the country that still get mail dropped at their doorstep.
During the 2015 election campaign, the Liberals vaguely promised to "save home mail delivery", but that was then and the reality is now.
The timing is ironic as Canada Post and the CUPW Canadian Union of Postal Workers are currently in contract negotiations.
Canada Post made a profit of roughly $81 million from all of its operations in 2016, down from $99 million in 2015.
It estimated that restoring door-to-door delivery to the households converted to community boxes since 2014 would have cost $195 million, plus ongoing costs of about $90 million annually.
Under the Liberal plan, community mailboxes will continue to be installed in new housing developments, a practice that's been ongoing since the 1980s.