Abbotsford – eVision Media has been named a Top 5 finalist by the Small Business BC Awards (an award that FVN was nominated for in 2017).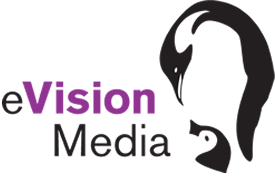 The Small Business BC Awards is the largest small business awards competition in the province. These awards are a celebration of the contributions small business owners make to their local communities and to the global economy. It's free to enter and open to all new and existing small businesses in BC.
Each year, Small Business BC Awards' entrants span the spectrum, from a variety of categories including best company, employer, innovation, concept, apprentice training, community impact, marketer, international trade, immigrant enterprise, and people's choice.
"I am super excited and extremely grateful that we are in the company of such deserving companies for this award." said Susan Friesen, President of eVision Media.
The 2018 annual program was particularly hotly contested, with more than 600 entries from an impressive array of companies. The businesses with the highest number of votes in each award category were asked to complete an extended application, to decide the Top 5 finalists, who will then move on to face a panel of judges to determine the final winner.
For a full list of Best in Biz Awards 2018 Top 5 finalists, visit: https://sbbcawards.ca/top5s/
Winners will be announced on February 23rd. If the company wins, it will get a Small Business BC Awards trophy and $1,500 along with a one-year all-access pass to Small Business BC seminars.
About eVision Media
Founded in 2007, eVision Media is a full-service website development and digital marketing boutique firm offering website design, graphic design, branding, social media management and education, SEO/SEM marketing, copywriting and business mentoring.
While collaborating with entrepreneurs and business owners to create a professional & unique brand/website presence, Susan Friesen and her team strive to meet exceptional service and quality standards their referral-based business anticipates from them. From concept to completion and beyond, eVision Media is a "one stop" shop that cares deeply about their client's success.