Fraser Valley –  Friday will be another tricky day of freezing rain causing driving troubles. Early Friday Morning, some 6300 BC Hydro customers in Abbotsford and Mission were without power. Frozen ice heavy lines came down.
Another (potential) of 10-20cms of snow could land on the ground Friday and into Saturday before the sun comes out and temperatures rebound to 5C.
From Environment Canada: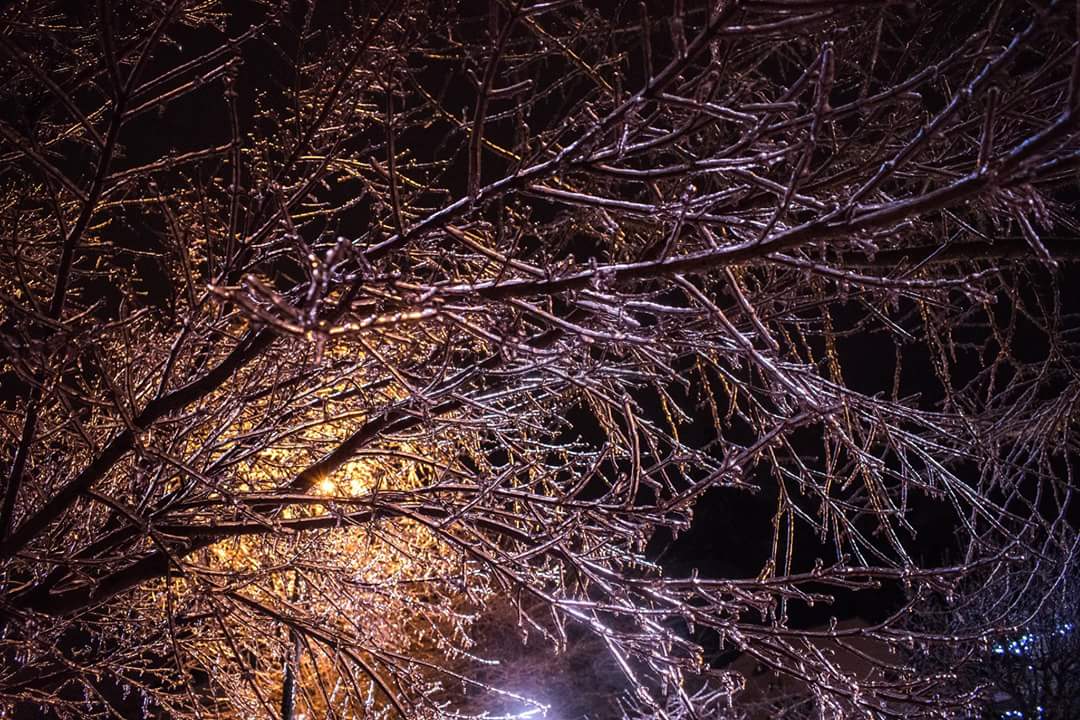 5:08 AM PST Friday 29 December 2017
Winter storm warning in effect for:
Fraser Valley – central including Chilliwack
Fraser Valley – east including Hope
Hazardous winter conditions are expected.
A strengthening storm system just west of Washington State will deliver freezing rain and snow to the Fraser Valley. Areas near Chilliwack will see significant icing from freezing rain beginning mid to late morning and lasting to near midnight tonight, before switching over to snow. Snow heavy at times can be expected overnight with 15 to 20 cm expected. Further east near Hope, heavy snow is the main threat with 20 to 30 cm expected between midday today and midday Saturday.
Consider postponing non-essential travel until conditions improve. Prepare for quickly changing and deteriorating travel conditions. Ice build-up may cause tree branches to break.
Please continue to monitor alerts and forecasts issued by Environment Canada. To report severe weather, send an email to ec.tempetepacifique-pacificstorm.ec@canada.ca or tweet reports using #BCStorm.
4:58 AM PST Friday 29 December 2017
Freezing rain warning in effect for:
Fraser Valley – west including Abbotsford
Freezing rain is expected or occurring.
Another freezing rain storm for the Fraser Valley…
As pockets of freezing drizzle continue near Abbotsford early this morning, the next significant threat of freezing rain moves in later this morning. A strengthening storm just west of Washington State will send warm moist air above the well established cold outflow layer. Freezing rain will likely begin near mid-morning and last through mid-evening before the wind shifts to onshore and precipitation becomes a rain/snow mix.
Surfaces such as highways, roads, walkways and parking lots may become icy and slippery.