Fraser Valley – Temperatures will drop this week, bottoming out by Christmas Eve. Overnight lows could drop to -10C.
Environment Canada is bracing everyone to top up the anti freeze, in the car and woolly socks inside.
It's not supposed to be as bad as it was last year. By this time, there was a foot of snow on the ground.
The latest weather model is looking at the potential of 5cms for the Valley and closer to 10cms for Hope.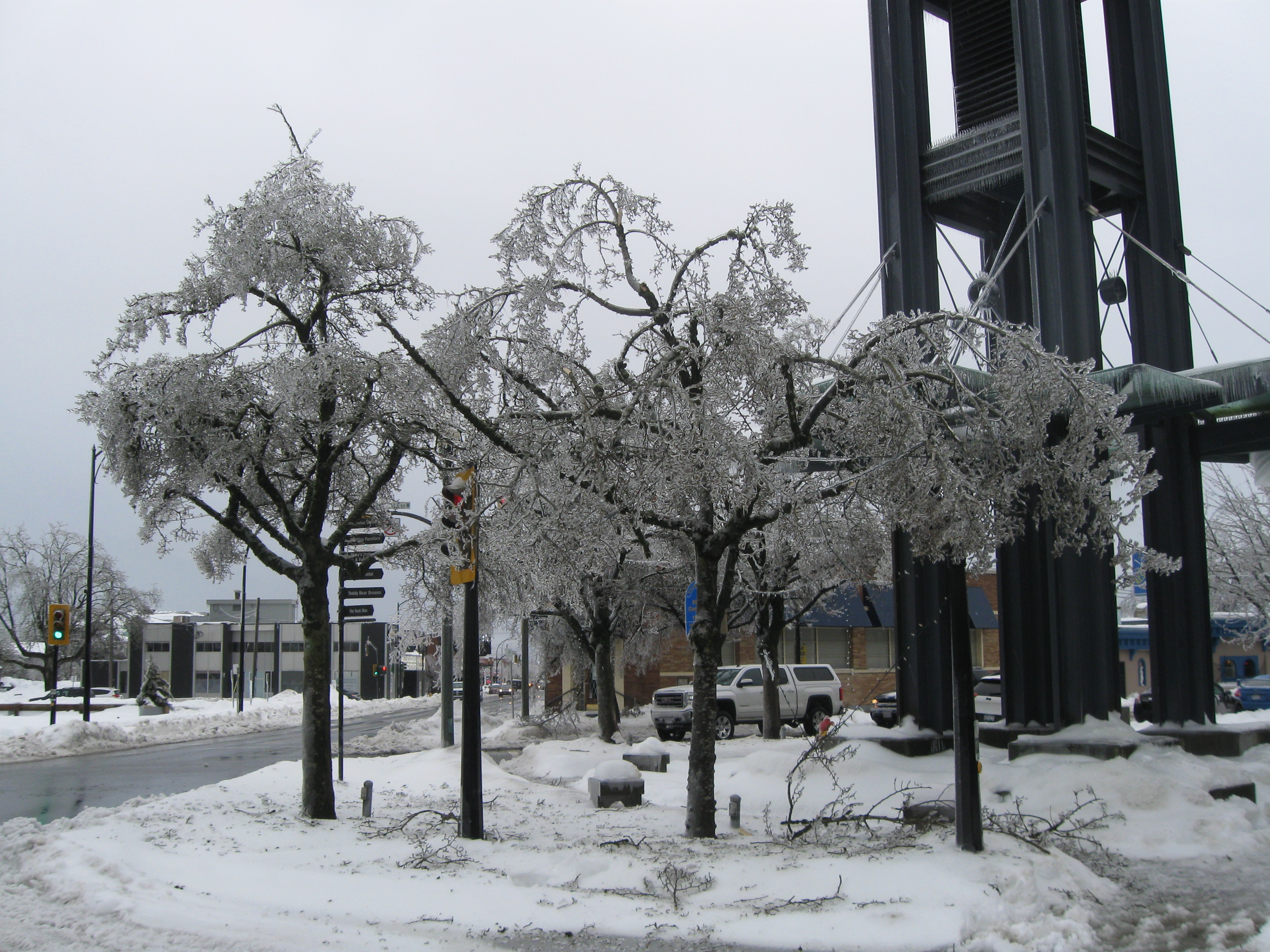 4:51 AM PST Tuesday 19 December 2017
Snowfall warning in effect for:
Fraser Valley – central including Chilliwack
Fraser Valley – east including Hope
Fraser Valley – west including Abbotsford
Snow today and tonight.
Greater Victoria: Rain is expected at sea level but higher elevation routes, including the Malahat, will get 5 to 10 cm of snow today with another 5 cm this evening
East Vancouver Island: Duncan to Nanaimo and Nanoose Bay to Fanny Bay: Rain is expected near the coast but higher elevations inland will get up to 10 cm of today. Another 2 to 5 cm is expected this evening
Inland Vancouver Island: 10 to 15 cm is forecast over southern sections today, especially near Lake Cowichan. Another 5 cm is forecast this evening
Fraser Valley.. Rain will change to snow near sea level this afternoon. Snow will continue this evening. 5 cm accumulation is expected later this afternoon and other 5 cm this evening. Higher elevations near Hope will get more, up to 10 cm this afternoon and another 10 cm tonight.
Rapidly accumulating snow could make travel difficult over some locations.
Please continue to monitor alerts and forecasts issued by Environment Canada. To report severe weather, send an email to ec.tempetepacifique-pacificstorm.ec@canada.ca or tweet reports using #BCStorm.
Statements
5:35 AM PST Tuesday 19 December 2017
Special weather statement in effect for:
Fraser Valley – central including Chilliwack
Fraser Valley – east including Hope
Fraser Valley – west including Abbotsford
…Snow today…
…Flurries possible Thursday…
…Colder for Friday and the rest of the week…
The weather will become more wintery over the south coast this week.
A intensifying low pressure system will track across northern Washington State today, close to the B.C. border. This system is combining plentiful Pacific moisture with cool easterly winds near the surface.
Precipitation started as rain last night but cooler air wrapping in behind the low has caused precipitation to change to snow over higher parts of Victoria, Inland Vancouver Island and East Vancouver Island early this morning. Rain is expected to change to snow later this morning and this afternoon over many parts of the mainland South Coast.
Snowfall warnings are in effect for Greater Victoria, Inland Vancouver Island, East Vancouver (southern two thirds) and the Fraser Valley. Total snowfall amounts at higher elevations in these regions will range from 10 to 15 cm by tonight.
Lesser amounts are expected over most of Metro Vancouver with 2 to 4 cm forecast for higher elevations. But with this particular storm, White Rock, Southeast Surrey and Langley will be favoured areas for snow and may get up to 10 cm total by this evening.
Precipitation will ease tonight and a break in the weather is expected Wednesday. Much of the snow that falls today will probably melt on Wednesday.
A little snow is likely Thursday as an Arctic front drops down from the BC Interior. Gusty Arctic outflow winds will develop Friday over the Fraser Valley and Howe Sound.
The Arctic front will usher in colder air, but not record breaking cold, for the rest of the week. Overnight lows on the weekend will drop to between minus 3 and minus 10 across the South Coast. Daytime highs on the weekend will struggle to get above the freezing mark. But there will be plenty of sunshine.