Ottawa/Peace River – Amnesty International is outraged over the decision by BC Premier John Horgan to allow continued construction of the Site C dam despite the devastating impact it will have on Indigenous peoples in the Peace River Valley.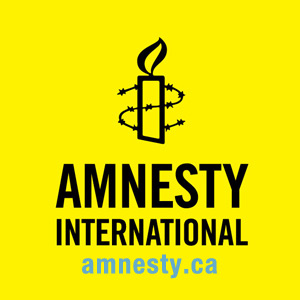 "Today's decision is appalling and indefensible. We are truly shocked at the callous disregard for the rights and well-being of Indigenous peoples, despite the Premier's acknowledgement of what is at stake," said Alex Neve, Secretary General of Amnesty International Canada.
"The Premier knew coming into office that flooding the Peace River Valley would be profoundly destructive for the Dunne-Za and Cree peoples whose histories and cultures are inseparable from that land. He has even acknowledged that construction of the Site C dam would violate Canada's legal obligations under Treaty 8. The fact that he would allow the destruction of the Peace River Valley despite such serious concerns is a blatant betrayal of his government's commitments to uphold the rights of Indigenous peoples, including the UN Declaration on the Rights of Indigenous Peoples," said Neve.
The Site C dam has been consistently opposed by directly-affected First Nations, including the West Moberly and Prophet River First Nations which have vowed to continued their fight in court, as well as by regional and national Indigenous peoples' organizations.
In August, the UN Committee on the Elimination of Racial Discrimination – an independent expert body that monitors whether states are meeting their obligations to uphold the rights of Indigenous peoples and racialized minorities – called on the federal and provincial governments to halt the construction of the Site C dam.
"The Premier called his government's approval for the destruction of the Peace River Valley a 'tough decision.' We would call it a cynical decision," Neve said. "Anyone who has looked closely at the situation knows that the Site C dam violates human rights. One of the most alarming things about the Premier's decision is that the government is clearly hoping that voters will be indifferent to the rights of Indigenous peoples."
In announcing that Site C construction would continue, Premier Horgan claimed that it was already too late to halt the project. The claim contradicts the recently completed BC Utilities Commission review which found that even with the money already spent on Site C, BC's future energy needs could be met through less destructive means and that this would likely result in a similar or lower overall cost.
This rationalization for continued construction also means that the province is willing to violate the human rights of Indigenous peoples for what is, at most, a small short-term economic benefit for other British Columbians.
"Human rights protections are meant to transcend short-term political interests. That's the promise that was made when the Treaty rights of Indigenous peoples were enshrined in the Canada Constitution. That's the commitment that was made by the international community when it adopted the UN Declaration on the Rights of Indigenous Peoples. And that's the obligation that the Horgan government affirmed when it took office and promised to make reconciliation a priority. Unfortunately, time and again, governments in Canada have betrayed their promises to Indigenous peoples and that's what's happened again today with the cynical decision to allow the destruction of the Peace River Valley."