Chilliwack – "Location, Location, Location" – Business Mantra.
After Tuesday's City Council meeting, the attempt for the Ann Davis Transition Society to get a temporary variance permit to open (for six months) a women's shelter in the old CIBC bank building at Five Corners, failed.
Council unanimously said no and agreed with many downtown business owners including Kyle Williams and the Downtown BIA, that while no one had a problem with the shelter per-se, being located in the heart of "ground zero" was not favorable for security reasons.
You can review the video of the council meeting here.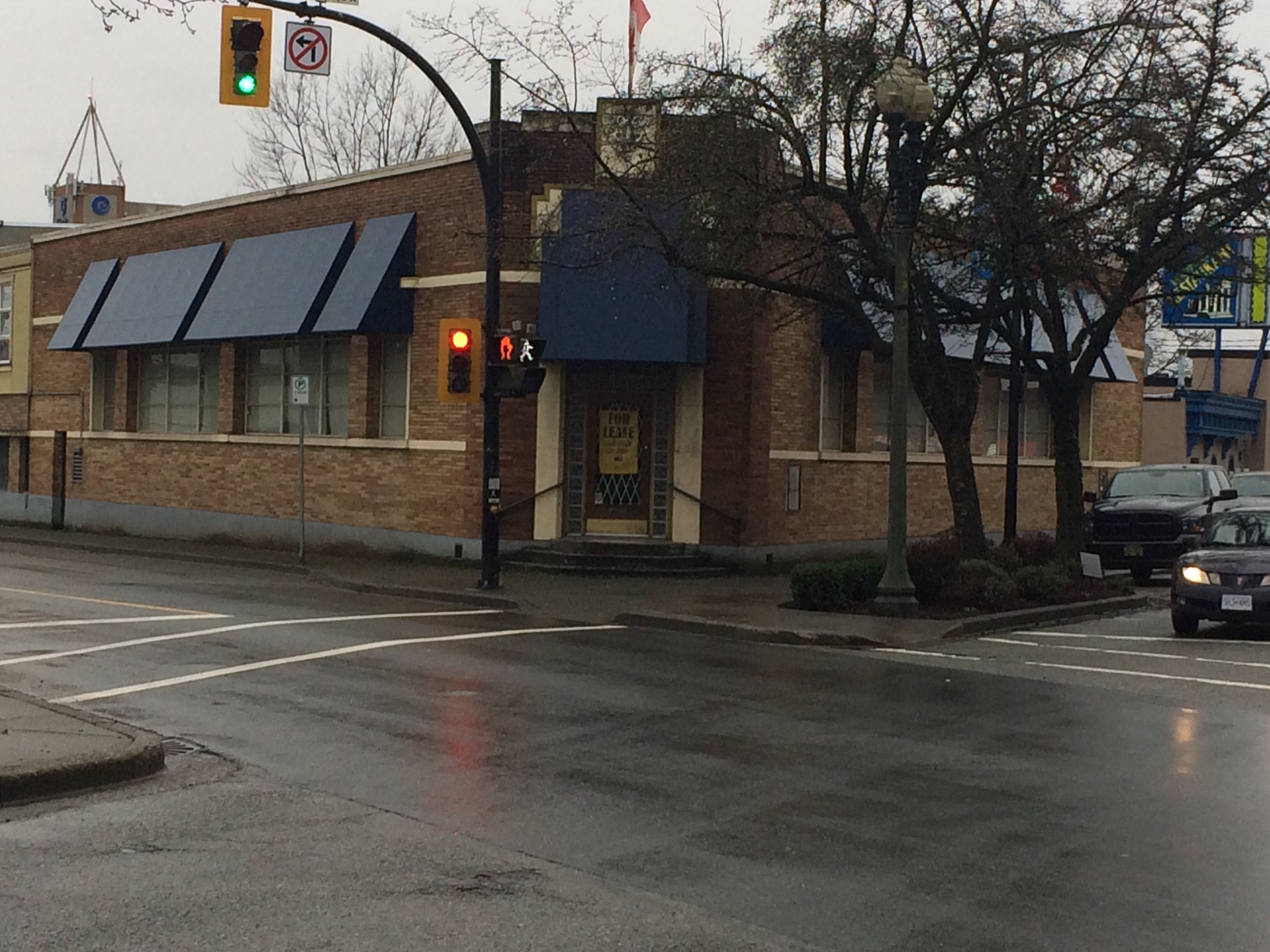 Business owner Cam Hull stated that the concern, even with security measures, would attract the "wolves" that would prey of the vulnerable women who would use such a facility. There is a public park across the street that may encourage those same men who abuse the sheltered women, to simply wait for them to walk out of the building.
Other businesses including Homer's Restaurant and other shops along Wellington Street also expressed security concerns.
BC Housing along with Fraser Health was ready to assist with the plan to convert the old CIBC bank into a 20 bed winter housing project with meals provided through Ruth and Naomi's.
Ann Davis' Patti MacAhonic expressed the concern of the "crisis in the streets" for women who need the facility (and shelter from their abusers). She stated that she was working with at least two realtors to acquire a facility and that the Five Corners option was the only thing available.
Even with funds to jump start the site, council was worried about timelines. MacAhonic felt the shelter could be up and running within a week or so of getting the green light. Council did not agree with that optimistic assessment.
There was also questions to a six month permit. Usually requests are for one year with renewals.
Noticeably missing from making any presentation pro or con, were the likes of Ruth and Naomi's, Salvation Army, Cyrus Centre, Alano Club, Spiritual Quest, Elizabeth Fry and Pearl Life Renewal Society.
Council didn't want to damper the attempt to open such a facility, even though the new Salvation Army modular housing for both men and women is slated to open with 46 units in February. That would augment the soon to be on line 80 new units under construction by MQHS behind the Canton Gardens, and another 36 units by Ruth and Naomi's Mission for their new Family Centre. Councilor Ken Popove said he wanted to work with Ann Davis to find a suitable site that would address security concerns .