Coquihalla – The Dry Gulch Bridge on the Coquihalla Highway is fully reopened to all lanes of traffic now that important rehabilitation work is substantially complete, extending the life of the structure and providing safer conditions for people who travel through the region.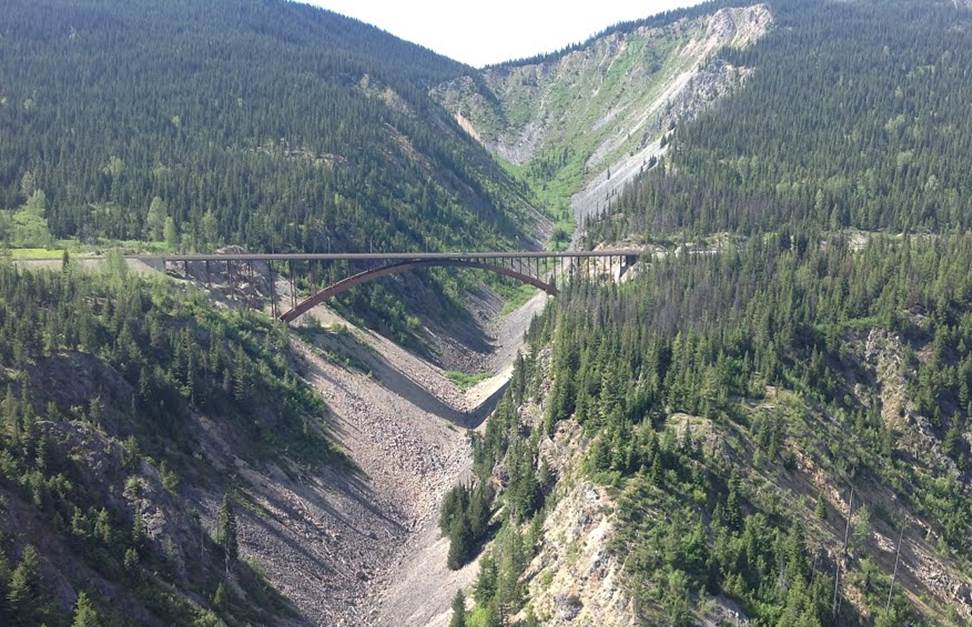 "This is the first significant work done to this bridge, which is now over 30 years old," said Minister of Transportation and Infrastructure Claire Trevena. "These upgrades strengthen the bridge and provide a safer, smoother ride for all motorists. We appreciate the patience of drivers while work was underway, most of which took place over the busy summer months."
The rehabilitation design was undertaken by COWI North America, Ltd., and the contract for the work was carried out by Kingston Construction Ltd. The $5.1-million project involved concrete deck resurfacing of all four lanes, and replacement of abutment bearings and expansion joints.
The bridge is located approximately 65 kilometres south of Merritt. It was built in 1985 as part of the Coquihalla Phase I construction. Final site clean-up will be completed next spring.
The rehabilitation work on Dry Gulch Bridge is one of two key projects on the Coquihalla Highway, along with a rebuilt and expanded chain-up area at Box Canyon, 40 kilometres north of Hope.
The Box Canyon project will improve safety and mobility along the highway. The improvements will ensure commercial trucks have a safe location off the highway, and outside of avalanche paths, to install and remove chains.
Various aspects of the Box Canyon project are complete, including an increased chain-up for this winter, the extension of the third southbound lane out of the snow shed, and a new runaway lane. Next spring, final build-out of the chain-up will be completed, in addition to enhancements to the chain-off area and final site cleanup.
Drivers are reminded that the Coquihalla is a variable speed corridor. Please note overhead speed limit signs, as speeds may be reduced in poor weather conditions. Also, a reminder that winter tire requirements went into effect on Oct. 1. Motorists are required to have approved winter tires installed on their vehicles if they are travelling on designated highways around the province, including the Coquihalla.