Men's Basketball: Pronghorns outlast hot-shooting Cascades
(with files from Eoin Colquhoun, Pronghorn Athletics)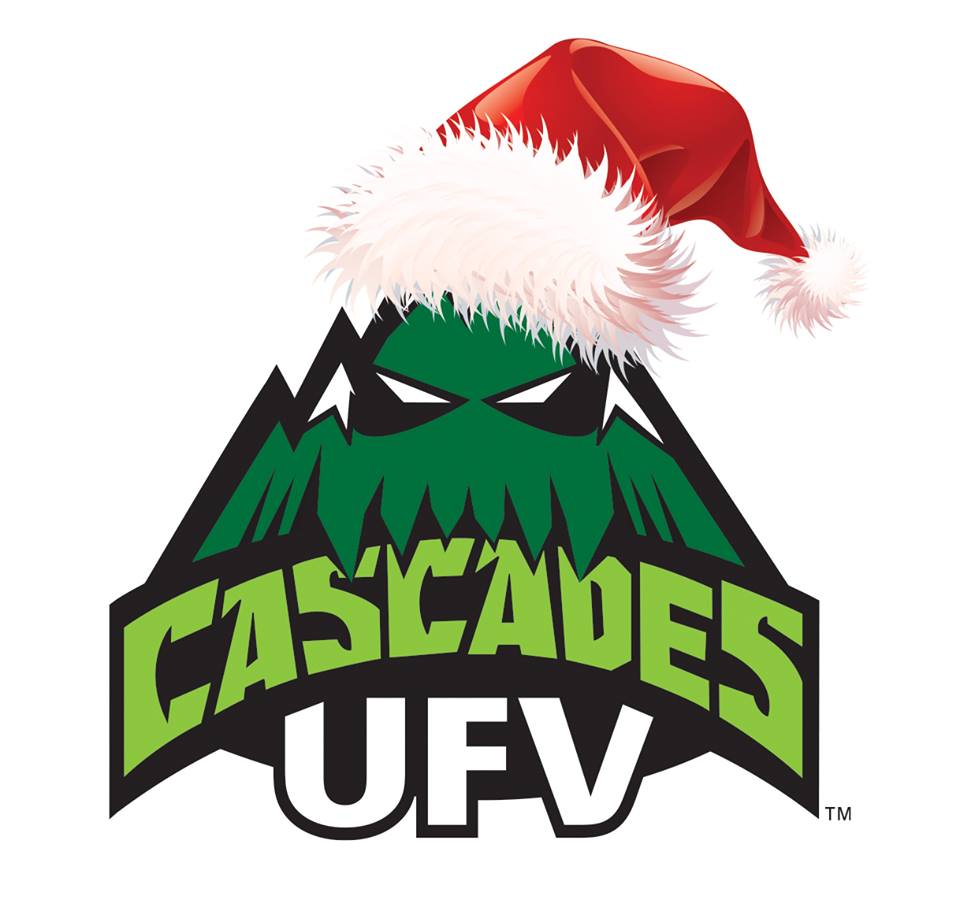 The University of the Fraser Valley men's basketball team took the Lethbridge Pronghorns down to the wire on the road, only to drop a 98-87 decision on Friday.
The game was within two possessions for the majority of the night, but with just over three minutes remaining, the Pronghorns (9-2) went on a 15-3 run to pull away from the Cascades (4-7).
UFV and Lethbridge will lock horns again Saturday (7 p.m. MT / 6 p.m. PT, CanadaWest.tv) in the final conference game of the first semester for both teams.
"The guys showed a lot of fight and teamwork tonight," UFV head coach Adam Friesen said. "From the first couple road weekends to now, we're really pleased with how the team is improving."
The Cascades' shooters were electric in the first half, hitting 54.8 per cent from the field including an impressive 9-of-18 from long range. Andrew Morris led the charge, going 5-for-7 from beyond the arc en route to 15 points at the break.
UFV led 44-38 after Matt Cooley hit a jumper with 1:57 left in the second quarter, but the Pronghorns wrapped up the half on a 9-0 run, aided by a series of Cascades turnovers, to take a 47-44 lead to the locker room.
The back-and-forth play continued into the third quarter. Every time the Pronghorns would push the lead to five or six, the Cascades would claw right back within a single point, but neither team could get over the hump.
UFV was within 81-78 after Mark Johnson hit a pair of free throws with 4:37 left in regulation, but the Pronghorns fashioned a 15-3 run, capped by a Colton Gibb jump shot with just over a minute left, to seal the victory.
"Our communication on defence was really poor tonight, but I thought we came up with stops when we needed them down the stretch," said Pronghorn head coach Mike Hansen.
The Cascades shot a scorching 52.4 per cent from the field, including a ridiculous 66 per cent in the second quarter, but ball security was their undoing as they turned it over 27 times.
Morris counted six three-pointers among his team-best 21 points, and fellow starters Johnson (16 points), Vick Toor (14) and Daniel Adediran (10) also scored in double figures. Cooley came off the bench for his best offensive performance of the season, registering 12 points on 6-of-6 shooting to go with a team-high eight rebounds and three assists. Toor and Johnson tied for team-high honours with seven assists apiece.
Lethbridge forward Overwater led all scorers, setting a new career high in points with 31. Dejon Burdeaux added 15 points in the win, as all five Pronghorns starters scored in double digits.
BOUNCE PASSES: Johnson, coming off a Canada West season-high eight three-pointers in his last outing, went 4-for-8 from beyond the arc on Friday. He's shooting 48.4 per cent on triples this season, good for fourth in the conference. . . . Parmvir Bains registered his first minutes and points as a Cascade. The 5'10" guard out of Surrey's Tamanawis Secondary posted three points and an assist in two minutes. . . . Freshman guard Toor sits fifth in Canada West in assists (4.8 per game).
Women's Basketball: Pronghorns' prowess on the boards powers victory over Cascades
A dominant rebounding performance paved the way to victory for the Lethbridge Pronghorns on Friday evening, as they knocked off the University of the Fraser Valley women's basketball team 75-56 in Lethbridge.
The hosts out-boarded the Cascades 47-31, and pulled away in the second half to pick up their Canada West-leading ninth win of the campaign.
The Pronghorns (9-2) and Cascades (4-7) clash again on Saturday (5 p.m. MT / 4 p.m. PT, CanadaWest.tv).
"Lethbridge plays with a lot of determination and passion, and they're playing with a lot of confidence right now," UFV head coach Al Tuchscherer said. "They were real tenacious on the boards tonight, and that put us on our heels. We were never able to adapt."
The Pronghorns built a 20-11 advantage at the end of the first quarter, but the Cascades drew to within 34-29 at halftime after Jessica Zawada nailed a three-pointer late in the second.
UFV opened the third quarter in promising fashion, scoring six of the first eight points capped by a Kate Head trey to close the gap to 36-35.
But it was all Pronghorns from there. They responded with a 15-3 run, highlighted by a trio of triples, to re-extend to lead to 13, and they scored the first eight points of the fourth quarter to go up by 20 (59-39) and effectively drain any suspense from the proceedings.
Fifth-year forward Shayna Litman's 17 points were a team high for UFV, and Sara Simovic and Taylor Claggett both cracked double figures with 11 points apiece. Simovic's seven rebounds and four assists were both team highs.
Kacie Bosch paced the Pronghorns with 19 points and added eight rebounds, Zoe Dahl notched 18 points, and Danielle Fritzke and Kathryn Hankins scored 10 each.
UFV (36.5 per cent from the field) shot the ball marginally better than Lethbridge (36.0 per cent), but the Pronghorns had an additional 23 field goal attempts (75 to 52) due to their edges in rebounding and turnovers (13 for Lethbridge, 18 for UFV).