Chilliwack -The dismantling of the old Vedder Bridge is almost complete. The ol' girl will be heading for recycling. This City of Chilliwack camera shot is from November 24.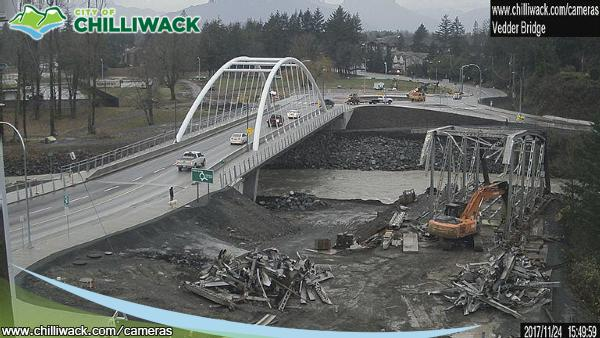 NOVEMBER 2 ORIGINAL STORY – The de-launch of the old Vedder Bridge was scheduled to start around 11am Thursday, November 2.Due to the weather, FVN has learned that the de-construction may not start until Saturday November 4.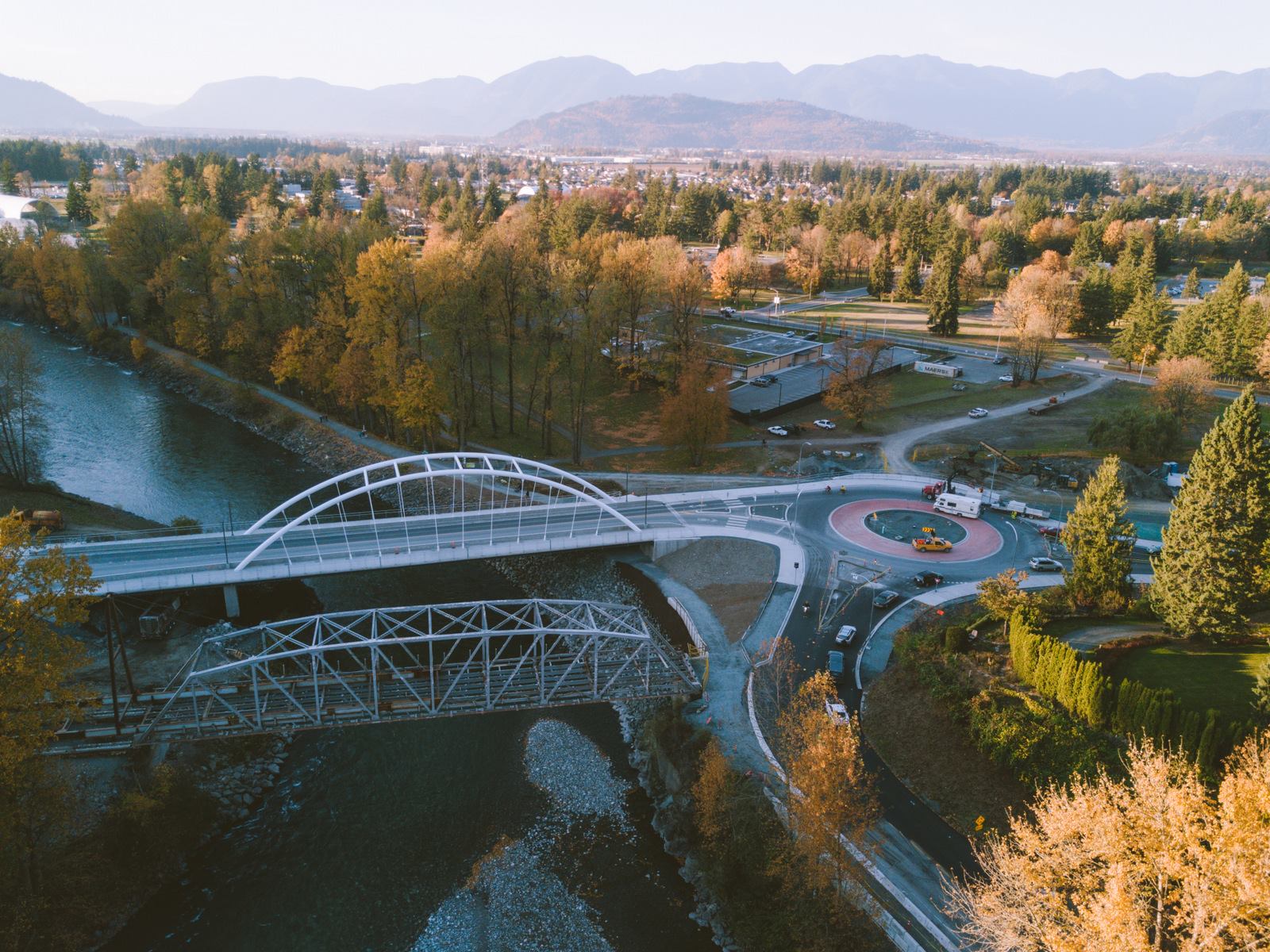 Given the restricted amount of room available on the south side of the bridge, it will move only about halfway.
At this stage, the concrete block counterweights will be re-positioned onto the south end of the bridge and then moved completely over land next week.
After the bridge is on land, the steel structure will be disassembled and sent for recycling.
The final completion of all remaining works on the project is anticipated for November 30.