Chilliwack -NOVEMBER 23 UPDATE – Chilliwack City Council unanimously approved the expansion request.
The TUP (Temporary Use Permit) was approved with an amendment to one of the conditions, number 8, replacing the Criminal Record Check. They are to forward annually, to the City, a copy of its licence issued under the Community Care and Assisted Living Act, to address the requirements outlined in Policy Directive "Large Supportive Recovery Home Use".
You can watch the discussion starting at 0:29:39 at: http://www.chilliwack.com/main/video/201711211900a_x264.mp4
NOVEMBER 20 ORIGINAL STORY – At Tuesday's (November 21) Chilliwack City Council's 7PM meeting, there will be a public hearing featuring the Elizabeth Fry Society.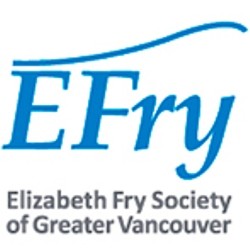 EFry will be asking for a temporary use permit for approval to increase the number of people in care at the Rosedale house.
Currently there are 6 clients and the application is to double that to 12 within the existing supporting recovery home.
The details of the application is available on the City of Chilliwack website under the November 21 agenda.
The Elizabeth Fry Society is a charitable organization that supports some of society's most vulnerable populations – women, girls and children at risk, involved in or affected by the justice system. Our more than two dozen programs work to break the cycle of poverty, addiction, mental illness, homelessness and crime.