Victoria – Provincial and territorial ministers responsible for housing welcome the release of a National Housing Strategy*.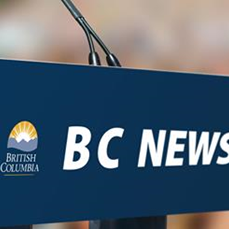 Now that Canada has released its National Housing Strategy, ministers are committed to continuing to work with the federal government through co-operative and collaborative partnerships that effectively address the housing needs of Canadians. Bilateral and multilateral discussions are now needed to bring the strategy to life in each jurisdiction.
Ministers look forward to receiving more details in the coming weeks and recognize further work is required to ensure there are no missed opportunities to develop new affordable housing, prevent homelessness, and preserve the existing social housing stock for future generations of Canadians. The National Housing Strategy should protect tenants in social housing and ensure the long-term viability of this stock.
As the federal government continues to work on an Indigenous housing and a homelessness strategy, provincial and territorial ministers expect to be engaged to ensure alignment with provincial and territorial actions.
Ministers share the expectation that the federal government will work with provinces and territories, as primary partners, to ensure the jurisdictions' investments complement one another.
Quotes:
Selina Robinson, Minister of Municipal Affairs and Housing, Government of British Columbia –
"Housing is the foundation of healthy families and strong communities. Unfortunately, too many people are struggling to find homes they can afford. Provinces and territories are ready to work in partnership with the federal government to improve housing affordability, tackle homelessness, address Indigenous housing and make sure Canada maintains social housing stock today and in the future."
*Québec –
Québec stated that while it shares many of the objectives sought by the other governments in the area of housing, Québec intends to fully exercise its own responsibilities and control over the planning, organization and management of housing. Québec does not subscribe to the National Housing Strategy and will undertake discussions with the federal government to reach an asymmetrical agreement, distinct from this framework, that fully respects Québec's programs and jurisdiction in the area of housing, in order to receive its fair share of any federal funding.