Abbotsford – Abbotsford's Sam Kearney, also known as local hip hop artist Sam$on is gaining traction on line for his thought provoking beats and lyrics. It's not the usual Top 40 fare that would hear on any CHR station like Virgin, Kiss or Z95. He has style and substance.
Check it out !
Moms from Sam$on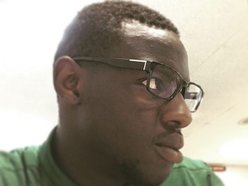 From his Bio:
Well my full name is Sam Foday Conteh. I was born in Sierra Leone, Africa in Freetown. I was born on February 14th 1995, I am 22 years old now. I originally started music with a group in Port Hardy B.C. The name of the group, was V.I.P Vancouver Island production.
I separated front the group, when our schedules did not align. At the age of 17, I moved to Richmond B.C. Before I moved my influence was west coast hip hop. Dr. Dre, Snoop Dog, Ice Cube, etc.
Then I moved to Vancouver, and learned about trap music. Trance house music, promoting lives of drugs and alcohol. As well crime, then I joined choir. I took up singing l really enjoyed. Being able to learn how to use my voice in other ways.
I have quite a few songs, on my Sound Cloud site.  The username is under samson#420.
Also check out Reverbnation  – the username is Sam$on.