Women's Basketball: Sartori embarks on pro basketball career, signs with Al Riyadi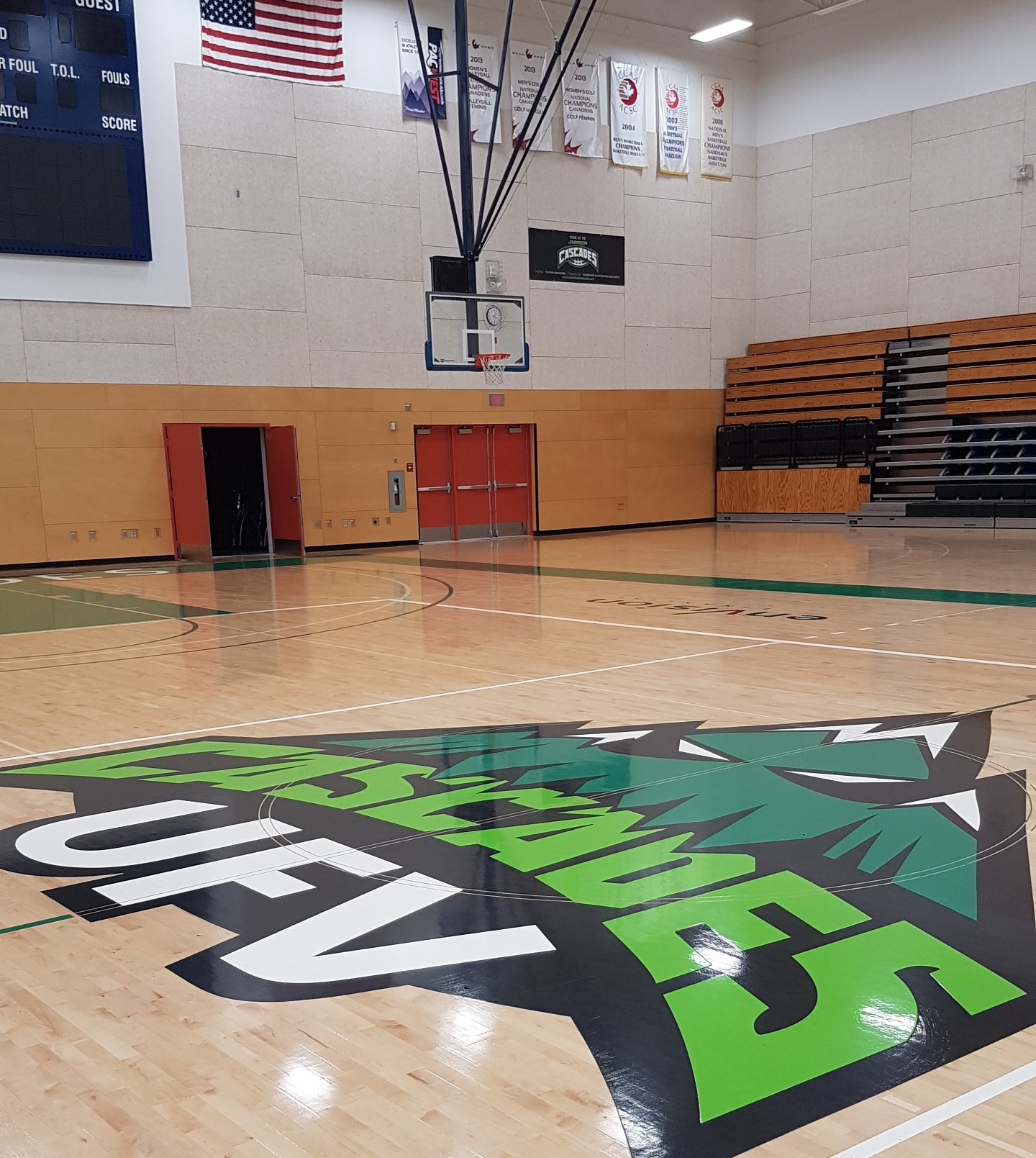 Kayli Sartori's career wearing the green-and-white of the University of the Fraser Valley Cascades may be over, but she's certainly not done making history for the program.
Sartori recently became the first Cascades women's basketball alumna to earn a professional basketball contract, signing with Al Riyadi, a club based in Beirut, Lebanon, for the balance of the Eastern European Women's Basketball League (EEWBL) season.
Sartori, who hails from Chilliwack, B.C., had a 30-day contract with Al Riyadi earlier this fall, and suited up for three games at a tournament in Latvia. She was an immediate standout, averaging 15.3 points, 2.7 rebounds, 2.3 assists and 0.7 blocks per game against teams from Latvia, Lithuania and Belarus. In her third game, against Horizont of Minsk, Belarus, Sartori was named game MVP after racking up 21 points in a 72-62 victory.
Al Riyadi, understandably, wanted the 6'1" guard/forward back on a more permanent basis, and after returning home to weigh offers from other European clubs, she elected to re-sign with the Beirut squad.
"It's super-surreal," she said, reflecting on the fact she's making a living playing the game she loves. "Being a professional over there is really cool. You'll get stopped walking down the street for photos, and after practice, there are kids waiting for autographs and pictures.
"The people of Beirut are probably the best part. They're very giving people, and the city is beautiful. You walk out of our club, and there's the Mediterranean Sea. I fell in love with the place."
Sartori had an outstanding high school career at Abbotsford's W.J. Mouat Secondary, leading the Hawks to the 2011 AAA provincial championship and earning MVP honours. Upon signing with the Cascades, she helped the squad to back-to-back appearances at the CIS (now known as U SPORTS) Final 8 national championship tournament in 2013 and 2014. The UFV women's basketball team won Canada West conference bronze in 2013 and silver in 2014, and secured the program's first national medal, a bronze, in 2014. Sartori was named to the national all-tournament team in 2014.
After taking a year off, Sartori returned to the Cascades in the fall of 2015 and put together her best individual campaign. She won the Canada West scoring title, averaging 18.4 points to go with 7.7 rebounds, 4.5 assists, 1.5 blocks and 2.3 steals per game. At season's end, she was named a Canada West first team all-star and a U SPORTS second team All-Canadian.
As a senior in 2016-17, Sartori once again stuffed the stat sheet (16.4 points, 7.0 rebounds, 3.2 assists, 1.0 blocks and 3.0 steals per game) en route to Canada West second team all-star honours.
"I think it's neat to see her take what she did here and take it to another level, and see her so excited about the opportunities that are opening up for her," Cascades head coach Al Tuchscherer said. "This is obviously a milestone moment for our program, in that she's the first one who's gone on and played professionally.
"Kayli is someone who grew up in the local basketball community and became a very good player for us at UFV. It shows that by going that route, you can have some world-class success. We're really proud of her."
Sartori said her time with the Cascades has equipped her to succeed overseas.
"UFV will always be my home," she said. "I hope to represent the green well, and I hope to come back at some point and give back for all I've received. They've prepared me well for this. I've played with some of the best players in the nation. I've played on teams that have gotten to nationals and I've played on teams that had to battle to make the playoffs.
"I'll never be able to say thank-you enough to the players, coaches and staff. It's kind of bittersweet, having to put on a new jersey."