Fraser Valley – The nominations and voting period for this year's Small Business BC Awards ends on November 30, 2017.  This means you have a little more than 3 weeks to get your nominations in and get as many votes as possible from your community. The businesses with the most votes will make it to the Top 10 in each category!
Last year, FVN Fraser Valley News was nominated in three categories including Best Marketer, Concept and Premier's People Choice Award.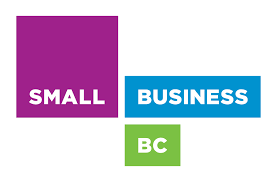 Whether you've already been nominated or put your business forth for some of this year's categories – you can still review and enter the other ones if there's another great fit!  Please email us back for assistance in getting your nominations published into the category you desire or simply visit www.sbbcawards.ca/nomination-form and fill out a first-party nomination that we can publish upon receipt!
Awards 2017-18 Categories:

Prizes:

The winners of each category will receive:

·         Extensive Media Exposure

·         All-Access Pass to SBBC Education

·         $1,500.00 Cash
If you have any further questions, contact awards@smallbusinessbc.ca at any time and they'll be happy to assist you!