Victoria – Finance Minister Carole James announced that the Province has established a task force of experts to advise the government on eliminating Medical Services Plan (MSP) premiums within four years.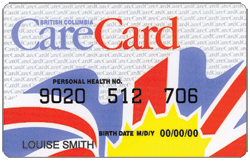 The MSP Task Force will examine the best approach to replacing the revenue from eliminating MSP premiums. Its final report is due to government by March 31, 2018. The task force's work will include an opportunity for British Columbians, businesses, academics and other stakeholders to express their views. People are encouraged to bring their ideas to this consultation process at: engage.gov.bc.ca/msptaskforce/
MSP Task Force Terms of Reference
The Government of British Columbia is committed to eliminating Medical Services Plan (MSP) premiums within four years. As a first step, the government has reduced MSP premiums for all individuals and families by 50%, effective Jan. 1, 2018.
MSP premiums are regressive, expensive to administer, impose a compliance burden on individuals, families and businesses, and lead to significant bad debt expenses for government.
Therefore, the Minister of Finance is establishing an MSP Task Force to advise the Province on how best to complete the elimination of MSP premiums and replace the foregone revenue from premiums.
Scope
The Task Force's work will include:
An opportunity for B.C. citizens, businesses and interested parties to express their views on replacing MSP premiums;
Identification of options for replacing MSP revenue, including what has been done in other provinces;
An analysis of options with respect to:

fairness;
efficiency;
business competitiveness;
simplicity; and
revenue stability.
The options put forward must result in a more progressive tax system and eliminate MSP premiums within four years. The options may not propose retaining MSP premiums, nor increasing the provincial sales tax.
Deliverable
The Task Force will provide the Minister of Finance a written report that includes:
Identification and analysis of issues within the context of the scope of the Task Force;
Identification of all options considered;
An evaluation of those options including their impacts on:

British Columbians;
businesses;
tax policy principles; and
provincial revenues and costs.

Recommendations on the best options for replacing MSP premium revenue;
Recommendations on a strategy and timing to implement recommended options; and
A summary of the public consultations including issues raised and solutions put forward for the Task Force's consideration.
Timeline
The Minister of Finance must receive a final report by March 31, 2018.
Secretariat and Ministry Support
Any costs such as secretariat support, meeting space, advertising, etc., associated with the Task Force will be the responsibility of the Province.
The Province will be responsible to provide the appropriate resources that in the Task Force's judgement are required to fulfil its purposes. This may include:

Economic modelling expertise;
Policy and legislation expertise;
Legal and accounting tax expertise; and
Technological support (i.e., website, email, social media).