Vancouver/Fraser Valley – Vancouver Police are warning the public that James Ernest Armbruster, a convicted sex offender has been granted a one chance statutory release and is currently residing in a Vancouver halfway house.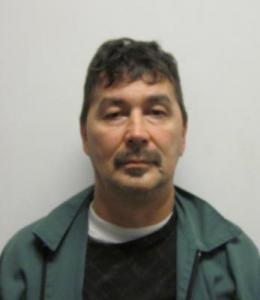 Armbruster is currently serving a 28 year, 11 month sentence for convictions of sexual assault with a weapon, break-and-enter, and robbery. He has been released on several conditions including;
Not to consume, purchase, or possess alcohol.
Not to consume, purchase or possess drugs.
Report all friendships, sexual relationships and intimate relationships with women
Armbruster is a 55-year-old, aboriginal male, he is 5 feet 9 inches tall, weighs 180 pounds with brown short hair and brown eyes. He also has partial amputations on his right hand fingers.
In 1998 , he was released from prison. That sentence included the sexual assault of his 83-year-old grandmother in Abbotsford.  Just days later, he had also threatened to kill a 37-year-old clerk inside a vitamin store.  Armbruster sexually assaulted the clerk at knife point.
Anyone witnessing James Armbruster in violation of any of his conditions is asked to contact their local police department at 9-1-1.