Women's Soccer: Cascades open playoffs vs. Pronghorns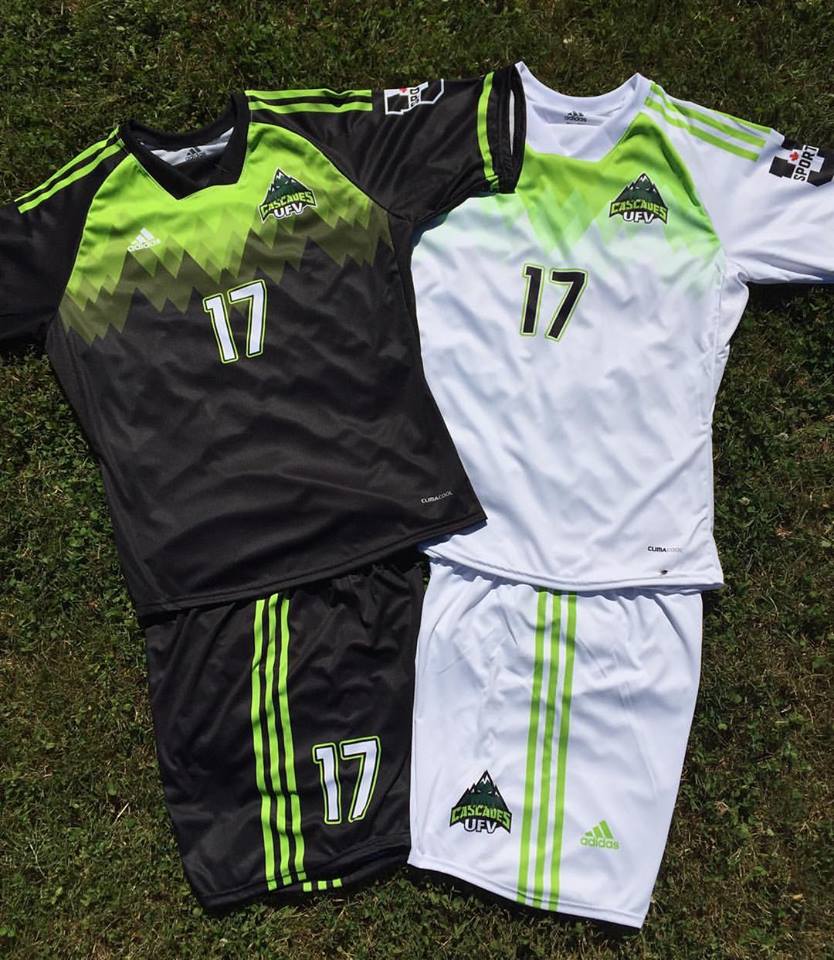 The University of the Fraser Valley women's soccer team kicks off its playoff run on the road this weekend, but they're staying relatively local.
The Cascades, coming off a regular season which saw them place fifth in the Pacific Division at 4-6-4, are part of a Canada West playoff quadrant hosted in Langley, B.C. by Trinity Western University. UFV takes on the Prairie Division No. 4 seed Lethbridge Pronghorns (5-7-2) in a first-round game on Thursday at 7 p.m. at TWU's Chase Office Field, with the winner advancing to face the host Spartans (10-3-1, Pacific Division No. 1) in the conference quarter-finals at 5 p.m. Saturday. The winner of that game, in turn, punches its ticket to the Final Four.
The Cascades and Pronghorns have faced off once this season, with UFV dropping a 5-0 decision in Lethbridge on Sept. 16. Head coach Rob Giesbrecht's squad is healthier at this juncture than they were for the first match-up with the Pronghorns, but the Cascades will need a much tidier performance.
"Lethbridge were fantastic against us," Giesbrecht recalled. "They worked really hard, they're organized, and they have some dangerous weapons going forward. We have to do a better job containing their attacking players, and we have to find ways to outwork them. We come in as the lower-seeded team, and we're going to have to play the game to our strengths."
Veteran players tend to come up big at playoff time, and the Cascades will be looking to the likes of fifth-year forward Amanda Carruthers (a team-best four goals and two assists during the regular season) and third-years Gurneet Dhaliwal (three goals) and Brittney Zacharuk (two goals, one assist) for offensive production. At the other end of the pitch, fifth-year goalkeeper Emily Harold has had a very solid campaign (four shutouts), and right back Kelsey Mitchell has had a breakthrough season, starting all 14 games as a sophomore.
Players to watch for the Pronghorns include Kayla Blacquiere and Lindsay Amatto – they tied for team-high scoring honours with five goals apiece this season, and each scored twice against UFV. Midfielder Nikki Furukawa (four goals, two assists) is also a key offensive catalyst for Lethbridge, and keeper Micaela Stone started all 14 games, posting four shutouts.
"I think to be successful in the playoffs, you have to limit your mistakes and take your chances when they come," Giesbrecht said. "The focus is on being tidier than we have been. The season has been full of ups and downs, and we've faced adversity. Now we're in a knockout tournament where it's do or die, and you take it game by game and lay it on the line."
WRESTLING SEASON PREVIEW: Cascades take talented, young roster into Canada West campaign
The University of the Fraser Valley wrestling team opens the Canada West season on Saturday, heading to Calgary for the Dinos Invitational.
This year's edition of the Cascades boasts increased depth, with 14 athletes on the men's roster and seven on the women's. It's a youthful group, though – 13 UFV grapplers are in their first year of eligibility.
"We're a really young team," Cascades head coach Raj Virdi acknowledged, "but we still expect big things from everyone."
The biggest expectations will be placed on the shoulders of third-year heavyweight Brad Hildenbrandt, but he's proven he can handle them. The Surrey, B.C. product is coming off a historic sophomore campaign which saw him win the first U SPORTS gold medal in Cascades history. He also won the Canada West conference title, and was named UFV's male athlete of the year for 2016-17.
"For Brad, this is just a warm-up tournament – he'll be wrestling at the Commonwealth Games trials the following week," Virdi said. "We expect him to perform very well this season."
Also returning for the Cascades men's team are Amtoj Dhaliwal (82 kg), Haseeb Javed (68 kg) and Kamil Golowko (100 kg). Dhaliwal had an outstanding rookie season, earning a Canada West bronze medal and finishing seventh at nationals. Among the rookies, Virdi is looking for big things this weekend from Parker McBride (54 kg), Jacob Torres (61 kg) and Karan Dhillon (72 kg).
On the women's side, reigning Canada West rookie of the year Karla Godinez Gonzalez returns to lead the Cascades. She won a Canada West bronze medal and finished fifth at the national championships.
"Karla is moving up a weight class this year (to 55 kg), and we expect her to perform very well once again," Virdi said. "It'll be a bit of a challenge at the beginning because she's got to get used to the weight class, but we expect her to do very well at every Canada West and U SPORTS tournament."
Ashley Coupal (51 kg), a Canada West bronze medalist last year, also returns, and rookie Glaysia Sparling (82 kg) has shown great potential in preseason training. Ana Godinez Gonzalez, Karla's younger sister, was the team's highest-profile high school signee, but she'll miss the Calgary tournament due to injury.
One of the highlights of the season for the UFV wrestling program is its home tournament, the Cascades Classic, which runs Jan. 28 at the Envision Athletic Centre.