Chilliwack – As the Evans/Yale homeless camp is being dissembled after five years on private property, the age old call is renewed. OK, they're evicted, so where do they go now?
Near the Evans Roundabout, around 11AM Monday morning, RCMP, FVRD, City of Chilliwack, Animal Control, BC Environment officers and Griffin Security were monitoring the situation. Heavy machinery was on standby to excavate the site and clear out the mounds of garbage, tents, shopping carts and even a hot tub that were at the encampment.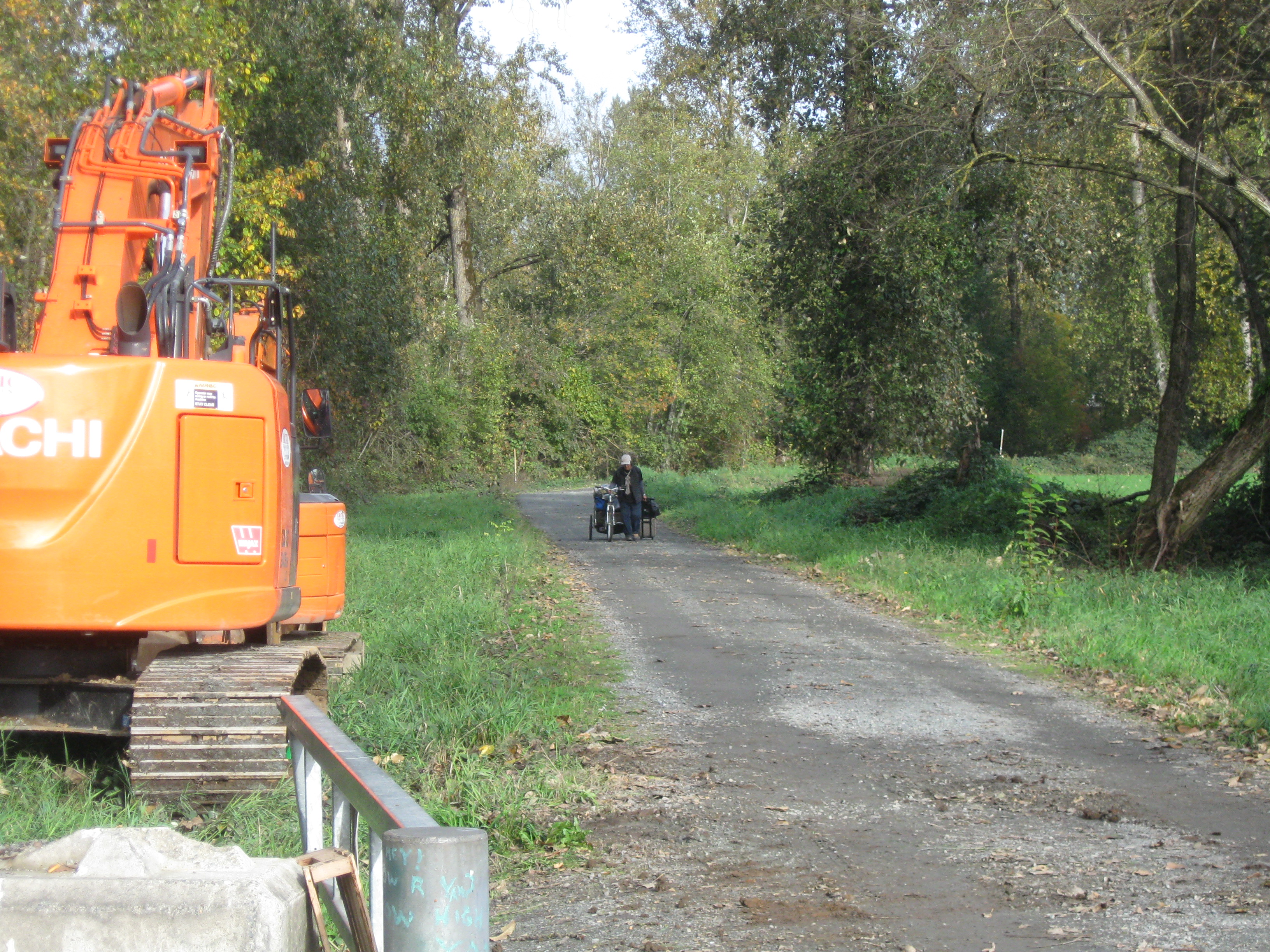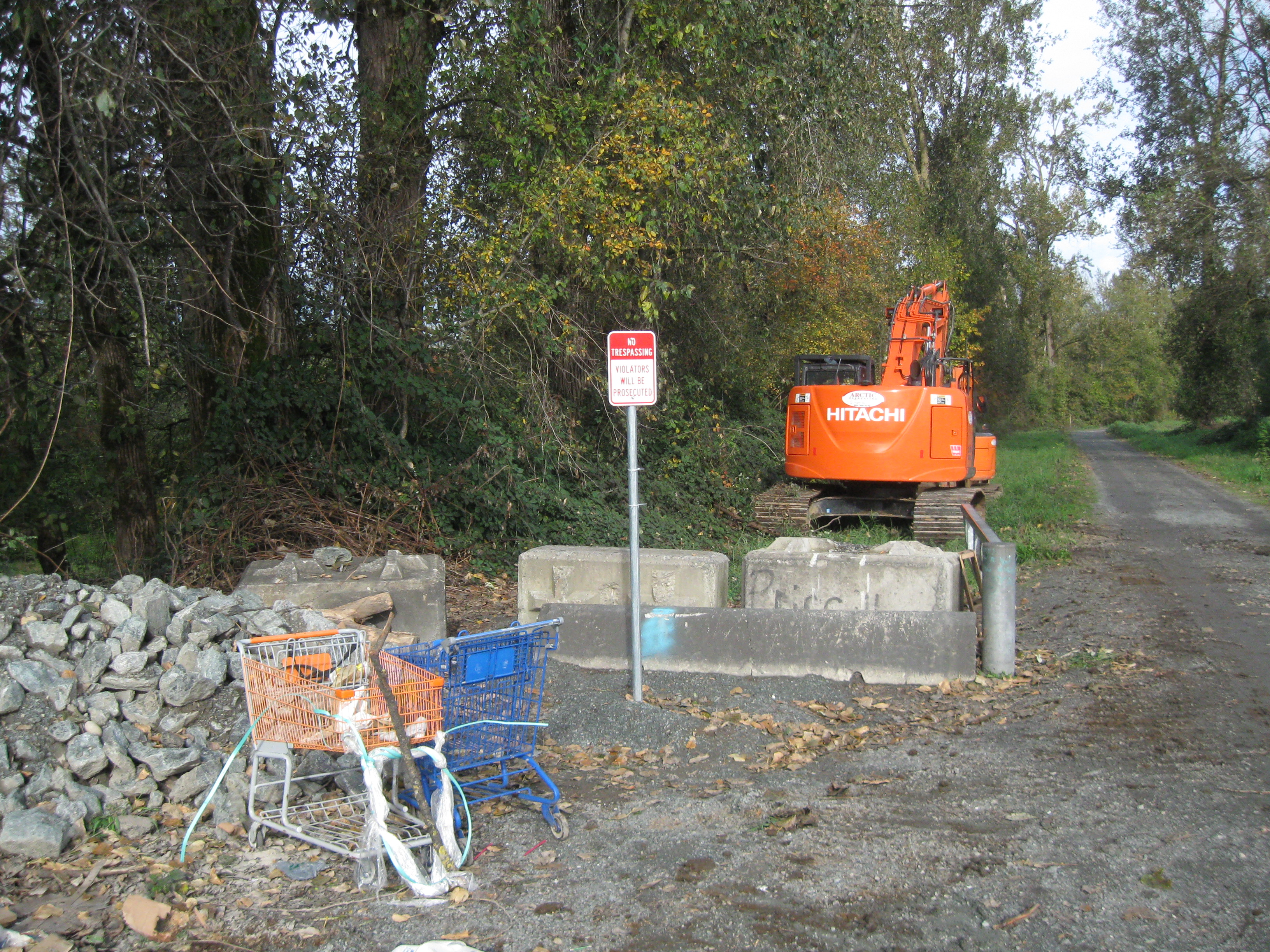 An eviction notice was given to the 25+ who remained at that particular camp until the midnight October 21,2017 deadline.
For the record, the campers claim were they were on Crown land. In fact, that is next to the property. The site, surrounded by trees is a property owned by The Order of the Oblates of Mary Immaculate.
That property is under lease to Sandhu Farms out of Abbotsford. They in turn, farms the majority of the Agricultural Land Reserve (ALR) property.
This comes some 11 months after the Yale Road overpass camp was dismantled (after a propane fire), and a year after Empress Lane was torn down. The homeless will look for other places to live. This is no different than in 2015 and the Gladys Road camp in Abbotsford (where a TV cameraman was pepper sprayed by a camper). Other sites in similar jeopardy include the Whalley strip in Surrey, Maple Ridge and those who want to live off the grid in Stanley Park.
FVN has always been sympathetic to the homeless situation and we realize there really are three scenarios:
1 – Those who are homeless through no fault of their own. They fell through the cracks of the system. Unemployed, some addiction, but they WANT to get off the streets and be productive in society. Sadly for many, the services are not meeting their needs.
2- Those who want to "live off the grid". Most just want to be left alone.
3 – Homeless, addicted, deep in crime and many who simply don't want to conform to "society" let alone take advantage of whatever services are available.
FVN's Don Lehn talked with one of the last "campers" who was in the process of leaving. He said he was hoping to be able to contact his uncle for shelter, although he was moving his belongings towards Wal-Mart in Eagle Landing. There is another homeless camp behind that property.
Local novice Journalist Marcel Faucheret created a video, piecing interviews of the now evicted homeless from Evans and told their story. :
The finger pointing continues. Municipalities say the Province should step up. The Province looks to the Federal government and then there are the NIMBY's. Just deal with these people, but don't let them in our back yard.
Maybe we should just fix the problem, not the blame.