Victoria /Fraser Valley-  Here we go again, another text scam.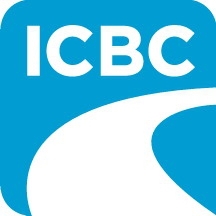 ICBC is warning customers to delete any text messages purporting to be sent from ICBC, after a number of customers reported to have received these texts over the last 24 hours.
The text messages tell the receiver they've been sent a refund for a traffic fine or red light ticket and provides a link to claim the money. The link directs the user to a site where they have to enter personal banking information.
Called SMiShing, short for SMS phishing, this scam could trick a user to unknowingly download malware onto their mobile device or send personal information directly to the attacker.
ICBC stresses it does not use unsecure channels, like text messaging or social media, to communicate sensitive information to its customers. Furthermore, ICBC does not issue refunds via text message or Interac e-transfer.
In most cases, reading the text shouldn't cause harm to one's mobile device but customers should delete the text immediately and not click on any links.
Customers that have received this text are encouraged to report this through their local police (non-emergency line) and the Government of Canada's Canadian Anti-Fraud Centre at 1-888-495-8501.
ICBC is in no way involved with this incident other than being named in the messages, and have confirmed that all its information systems have not been compromised.