Chilliwack – SEPTEMBER 28 UPDATE – City officials told FVN that the Bailey Landfill reopened Thursday morning, An organic based fire shut down the landfill on Wednesday as crew managed the situation. 
SEPTEMBER 27 ORIGINAL STORY – The Bailey Landfill and adjacent Recycling Depot are closed today (Wednesday, September 27) due to a fire that started last night.  The Chilliwack Fire Department and landfill operator, Tervita Corporation, responded to the fire overnight and extinguished the flames but smoke is still being generated so additional response measures are being implemented.  There have not been any injuries.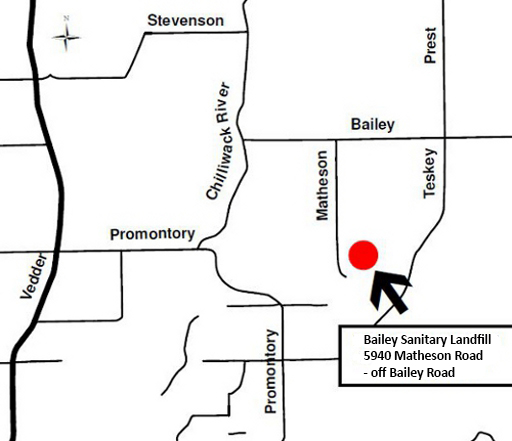 Landfill fires occur from time to time as heat is generated when organic material breaks down. The landfill operator is following standard fire response procedures to address the issue as quickly as possible.   We apologize for any inconvenience the closure may cause.
The City's Curbside Collection service has not been affected by this closure.
The City will update the public as new information becomes available.  Questions can be directed to the City's Engineering Department at 604-793-2907.