Fraser Valley – It's been a long hot dry summer and now that fall is here, good news. Effective now (September 18), the BC Wildfire Service has rescinded the campfire prohibition that was in effect within the Coastal Fire Centre's jurisdiction.
The use of tiki torches (and similar kinds of torches), outdoor stoves, gas stoves and other portable campfire equipment is also now permitted.
A map of the affected areas is available online at: http://ow.ly/cHwI30ffC5O
However, some activities are still prohibited within the Coastal Fire Centre's jurisdiction, including the use of:
fireworks (including firecrackers)
sky lanterns
binary exploding targets
burn barrels or burn cages of any size or description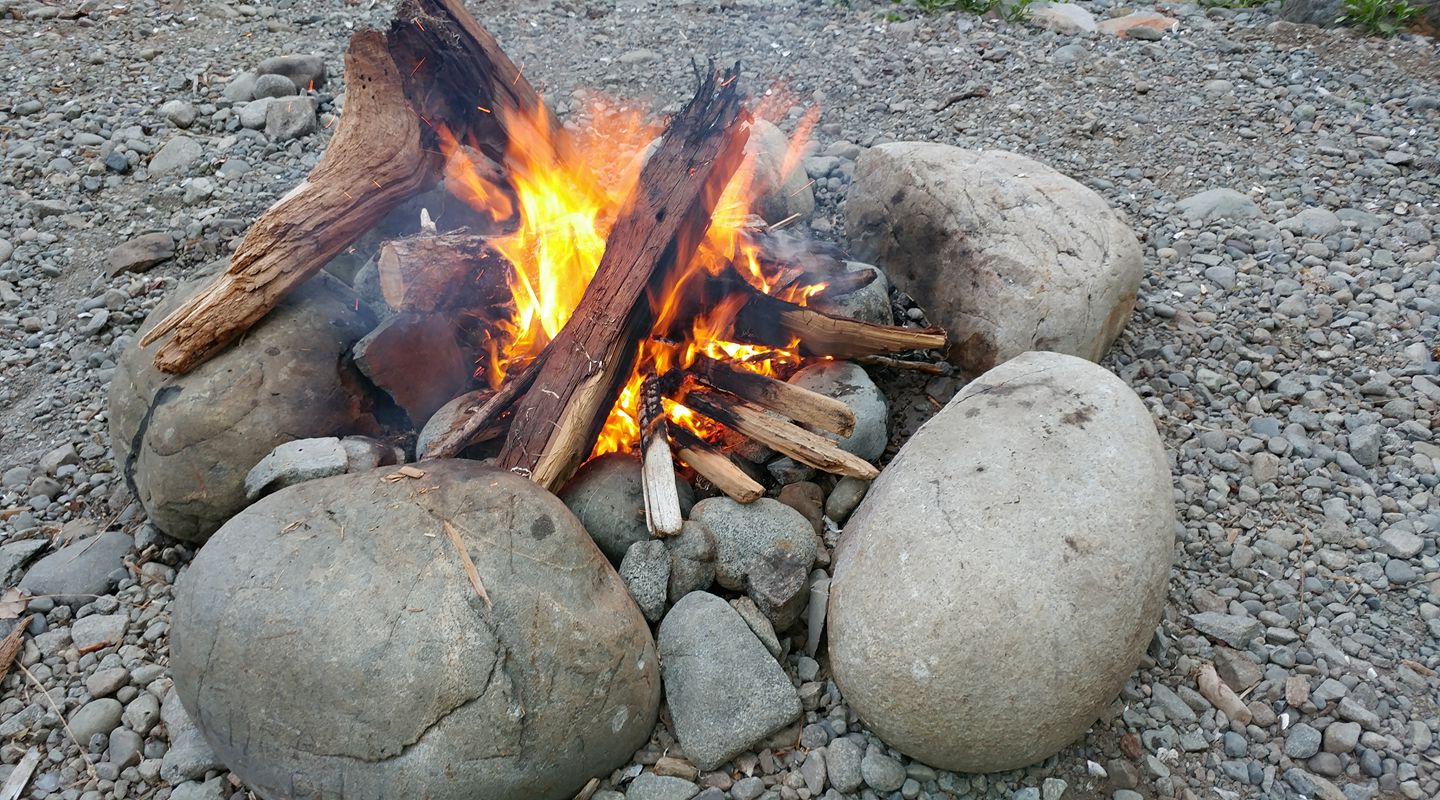 The current prohibition on Category 2 and Category 3 open fires also remains in place throughout the Coast Fire Centre's jurisdiction, except for the Fog Zone on Vancouver Island.
Members of the public are reminded that local governments may have their own burning bylaws in place and campfires may still be prohibited within those areas. People should always check with local authorities before lighting any fire of any size.
Select the campfire site carefully and remove all leaves, twigs and other flammable material from the area.
Create a fire break by scraping away debris right down to the dirt all around the fire.
Use a fire pit or put a ring of rocks around the campfire site that is at least three metres away from trees, shrubs, structures and other flammable materials.
Campfires must not be bigger than a half-metre wide and a half-metre high.
Never leave a campfire unattended.
Keep at least eight litres of water or a shovel close by at all times to extinguish your campfire properly.
Make sure that your campfire is completely extinguished before going to sleep. Ensure that the fire is completely extinguished and the ashes are cold to the touch before leaving the area for any length of time.
Anyone found in contravention of an open burning prohibition may be issued a ticket for $1,150, required to pay an administrative penalty of up to $10,000 or, if convicted in court, fined up to $100,000 and/or sentenced to one year in jail.  If the contravention causes or contributes to a wildfire, the person responsible may be ordered to pay all firefighting and associated costs.
The Coastal Fire Centre covers all of the area west of the height of land on the Coast Mountain Range from the U.S.-Canada border at Manning Park, including Tweedsmuir South Provincial Park in the north, the Sunshine Coast, the Lower Mainland, Vancouver Island, the Gulf Islands and Haida Gwaii.
To report a wildfire or open burning violation, call 1 800 663-5555 toll-free or *5555 on a cellphone. For up-to-date information on current wildfire activity, burning restrictions, road closures and air quality advisories, call 1 888 3-FOREST or visit: www.bcwildfire.ca
People can also follow the latest wildfire news on: