Victoria – The British Columbia government's Startup in Residence (STIR) program, the first of its kind in Canada, is helping local startups do business with the Province, while improving services to British Columbians.
B.C. Startup in Residence program: http://www2.gov.bc.ca/gov/content/employment-business/business/business-government/startup-in-residence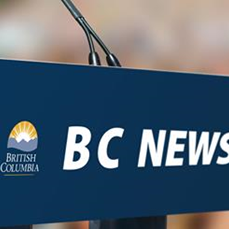 STIR is a pilot project that has made the B.C. government a reference customer for five B.C. technology companies to test and co-develop solutions to public-sector challenges. The cutting-edge program combines innovation from tech companies with public-sector expertise, to co-develop and launch solutions during a 16-week residency that will culminate in the improvement of services delivered to British Columbians.
From providing social workers with real-time available housing options for children in need, to helping school districts analyze complex data to better understand trends and patterns that affect educational outcomes, each company is tackling a specific tech challenge identified by the Province. The first cohort of participating companies and the challenges they are solving include the following:
Arkit is working with the Ministry of Forests, Lands, Natural Resource Operations and Rural Development (FLNR) to modernize the way people access information about land-use planning throughout British Columbia.
Big Bang Analytics and the Ministry of Education are helping school districts to access and analyze information more easily.
Design + Environment and AppScoop are teaming up with FLNR to deliver digital literacy training to public servants in an interactive and memorable way.
Latero Labs and the Ministry of Children and Family Development are creating a tool to help social workers match children in care with the best available housing options in real time.
Purpose Five is teaming with government's Digital Experience Division to create a tool that will intuitively track all government services and guide internal decision-making on how to best deliver them.
Modelled after a successful program in San Francisco, the pilot promotes innovative procurement in the public sector, while helping companies demonstrate their products and gain customer validation. Participating companies are gaining insight into working with government, developing their own intellectual property, and have the chance to sign multi-year contracts for future licence fees or maintenance work.