Fraser Valley – As part of the ongoing work to combat the overdose crisis, Fraser Health is improving access to first line treatment for opioid addiction (medications like Suboxone and methadone) with new clinics in Burnaby, Maple Ridge, Chilliwack, Abbotsford, Mission, and Langley. All clinics will be open in September and October. In addition, Fraser Health will be implementing a new program that will allow people to begin taking these medications when visiting some emergency departments.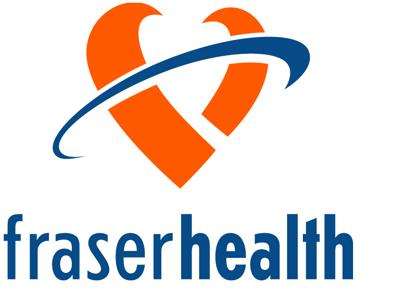 "People with opioid addiction are able to stabilize and get their lives back on track with medications like Suboxone and methadone, which are key treatments in our battle against the terrible toll overdoses are taking on our communities throughout B.C.," said Ministry of Mental Health and Addictions Minister Judy Darcy. "We have been working with health authorities and the BC Centre on Substance Use to make these important medications more widely available so that people can start getting the help they need."
"We want to ensure people have access to treatment options quickly and conveniently by expanding access to medications like Suboxone and methadone for people who are ready to address their addiction," said Fraser Health Chief Medical Health Officer Dr. Victoria Lee. "By opening new clinics and connecting people to treatment while they are still in the emergency department, we can initiate treatment sooner and help them begin the road to recovery."
Using prescribed medications like methadone and Suboxone is an evidence-based treatment that stabilizes a person who is addicted to opioids and assists them with recovery. By providing these medications we can reduce the possibility of people dying from the consumption of substances and improve the health and wellbeing of clients and their families. In 2016/2017, Fraser Health saw 2,476 patients with Suboxone prescriptions compared to 1,362 patients in 2015/2016, an 82 per cent increase.
The new program within our emergency departments will see people begin treatment with Suboxone in hospital, and within two to three days they will be referred to their community for continued treatment at a clinic or with their physician for ongoing monitoring and support. This increased access will support people who use opioids and are ready to begin treatment for their opioid dependence.
The new clinic locations complement three existing Fraser Health clinics located in Surrey at:
·         Health Solutions on 135A Street (operated by Lookout Emergency Aid Society)
·         Quibble Creek Sobering and Assessment Centre
·         Creekside Withdrawal Management Centre.
Over 480 people have been connected to first line treatments in Surrey since we enhanced capacity this past January.
Expansion of access to prescribed medications like methadone and Suboxone in Fraser Health supports the work of the new Ministry of Mental Health and Addictions established in 2017 and the Joint Task Force on Overdose Response established in 2016. As part of the wide range of actions taken, partners across the health system continue to expand access to life-saving naloxone and opioid addiction medications and treatments such as Suboxone, open more overdose prevention sites, work with Health Canada on approvals to open additional supervised consumption sites and improve the system of substance use services.
Providing these medications in the community is one part of Fraser Health's multi-faceted strategy to address the overdose emergency in our region, which includes approaches such as prevention, harm reduction and treatment. As each new site opens, Fraser Health will be communicating opening dates and locations.
For more information about opioid treatment, please visit: www.fraserhealth.ca/opioidtreatment.