Surrey – For the fourth consecutive year, FVN Fraser Valley News will be part of the SurreyCares Granting Awards ceremony.
Once again the Surrey Arts Centre will hold the gala which is a free event , open to the public, on Thursday September 14.
FVN's News Director Don Lehn will once again be the MC.
SurreyCares Community Foundation works to improve the quality of life for all area residents through the growth and stewardship of permanent endowment funds and the distribution of income to a broad range of eligible organizations and activities.
Our vision is to lead a stronger, more meaningful, inclusive community connection into the future, and to build a resilient and resourceful community. They encourage contributions to a community endowment and the earnings flow back to worthwhile community causes in the form of grants.
The SurreyCares Community Foundation is not-for-profit charitable organization that provides funding, financial administration and research for the community of Surrey, British Columbia. They draw community service agencies together to form a network of organizations and societies for the exchange of ideas, support, energy, and encouragement.
SurreyCares was established in 1994; one of 191 community foundations across Canada under Community Foundations of Canada, each serving their community. Better known as a "charity for charities", they serve the people of Surrey by providing reliable, enduring financial tools to community-minded individuals, families, businesses, non-profit agencies, and fundraising groups.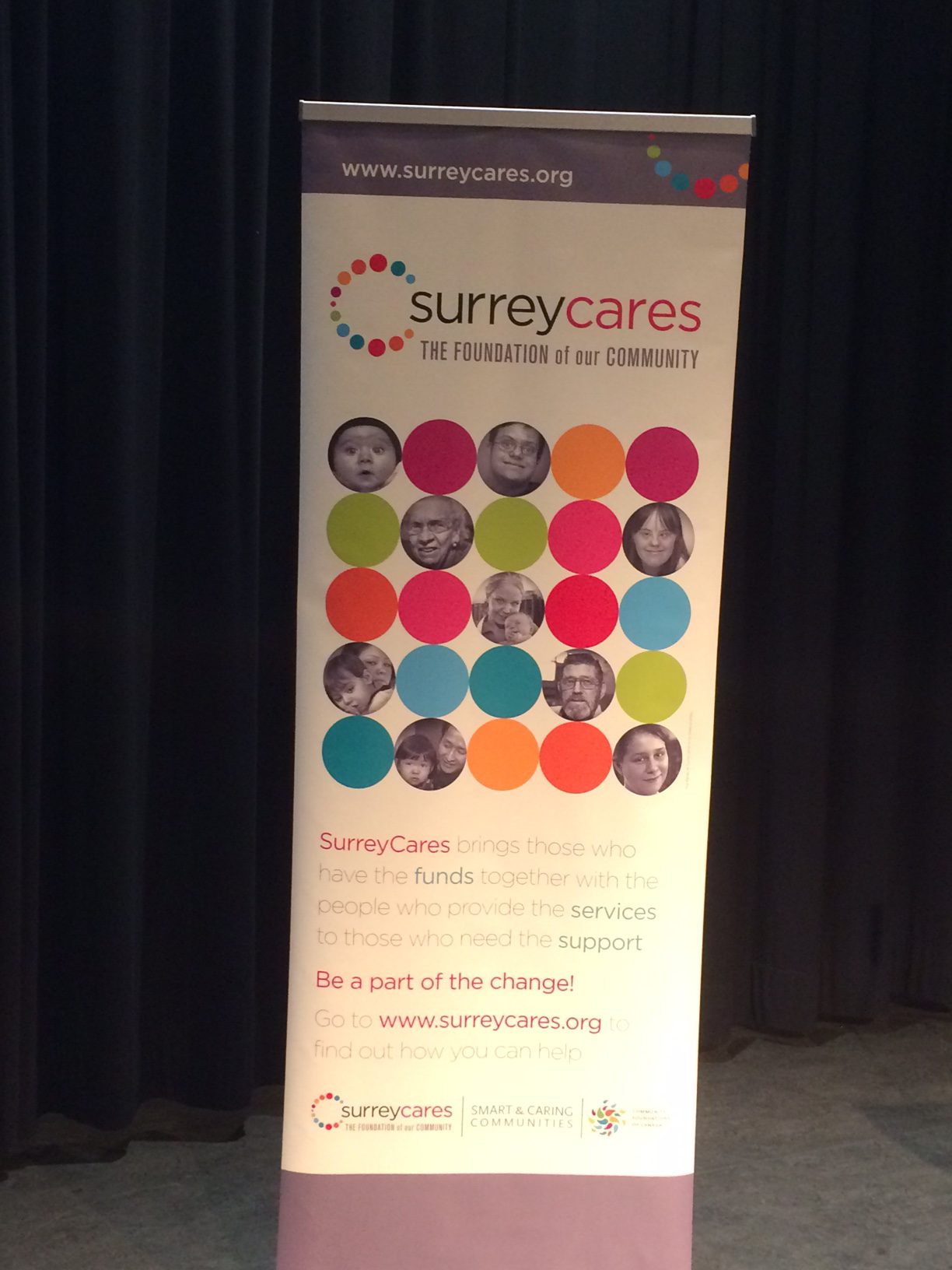 Grant recipients 2016 were:
Association of Neighbour-hood Houses of BC
BC Centre for Elder Advocacy and Support
Cerebral Palsy Association of BC
Community First Foundation
Guildford Park Community Group Society
Junior Accomplishments of British Columbia
Lookout Emergency Aid Society
Lower Mainland Down Syndrome Society
Pacific Post-Partum Support Society
Semiahmoo House Society
Special Olympics of BC
Tetra Society of North America
The Canadian Cancer Society, BC & Yukon
Zajac Ranch Society