Chilliwack – Laurie Throness, MLA for Chilliwack-Kent,  welcomed his new role  as Official Opposition Critic for the Ministry of Children and Family Development. 
Surrey-Panorama MLA Stephanie Cadieux was the Minister in the Christy Clark Liberal government.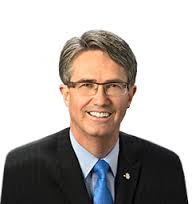 Critic roles are routinely assigned to Opposition members following a change in government. An Opposition critic becomes familiar with the Ministry, meets with those  concerned about the actions of government, helps to develop party policy in his/her area, and  questions the Minister in Question Period and during the annual Estimates process. An 
Opposition critic receives no additional pay. 
MCFD has 4,556 employees and an annual budget of $1.6 billion, which is the fifth  largest in government. It contracts with 5,400 service agencies annually to deliver services;  altogether, the Ministry's many activities touch 175,000 children, youth and familie across BC.