Abbotsford – The 2017 edition of the Abbotsford Agrifair is this long weekend, August 4-6!
Better known as Canada 150. It's great to be Canadian, eh?!
The Agrifair is trying something different, unique and exciting. You can be a sponsor of the Canada 150 events through the GoFund Me page that has been set up.
Specific Canada 150 shows and activities include:
Strathcona Mounted Troop
Salute To Canadian Miliatry with an interactive timeline
Street Hockey Tournament
Multicultural Concert
Canadian Rock Concert featuring Jerry Doucette
Canadian Wrestler Davey Boy Smith Jr
VIDEO Courtesy Shaw/Abbotsford Agrifair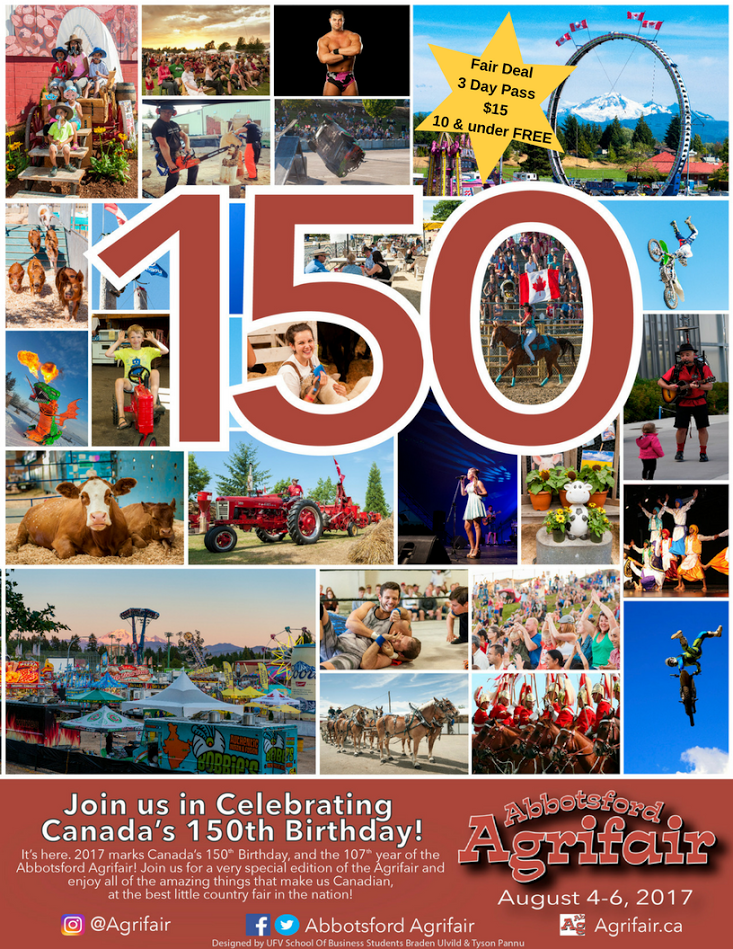 Partnering with so many amazing attractions such as the Demolition Derby featuring more demo and roll over action including the FMX Bike Riders and a 30 foot fire breathing dragon!  The Strathcona Mounted Troop; the great horse and rider performance, street hockey open to all ages during non-competitive games,  an all-new Laughing Logger show that will include an interactive area.  The ever popular Dan the One Man Band, focussing on Canada tributes, Science World, Lego with a giant Canada flag build, mini golf, and more history.  A Tribute to the Battle of Vimy  with all new photos and an educational display, an interactive military camp and display all weekend long commanded by the Canadian Military Education Museum.
Welcome back to Shooting Star Amusements with their family friendly midway, ConeZone with its educational road safety program, the ECCW/ICW wrestling who say they are bringing Canadian Talent, the wonderful Country Horse program including wheelbarrow races, and of course our large 4-H and livestock program.  Agrifair can boost the largest agricultural program within fairs in the Fraser Valley. Plus the Racing Pigs and Duck show brought to you by Richard's Racers.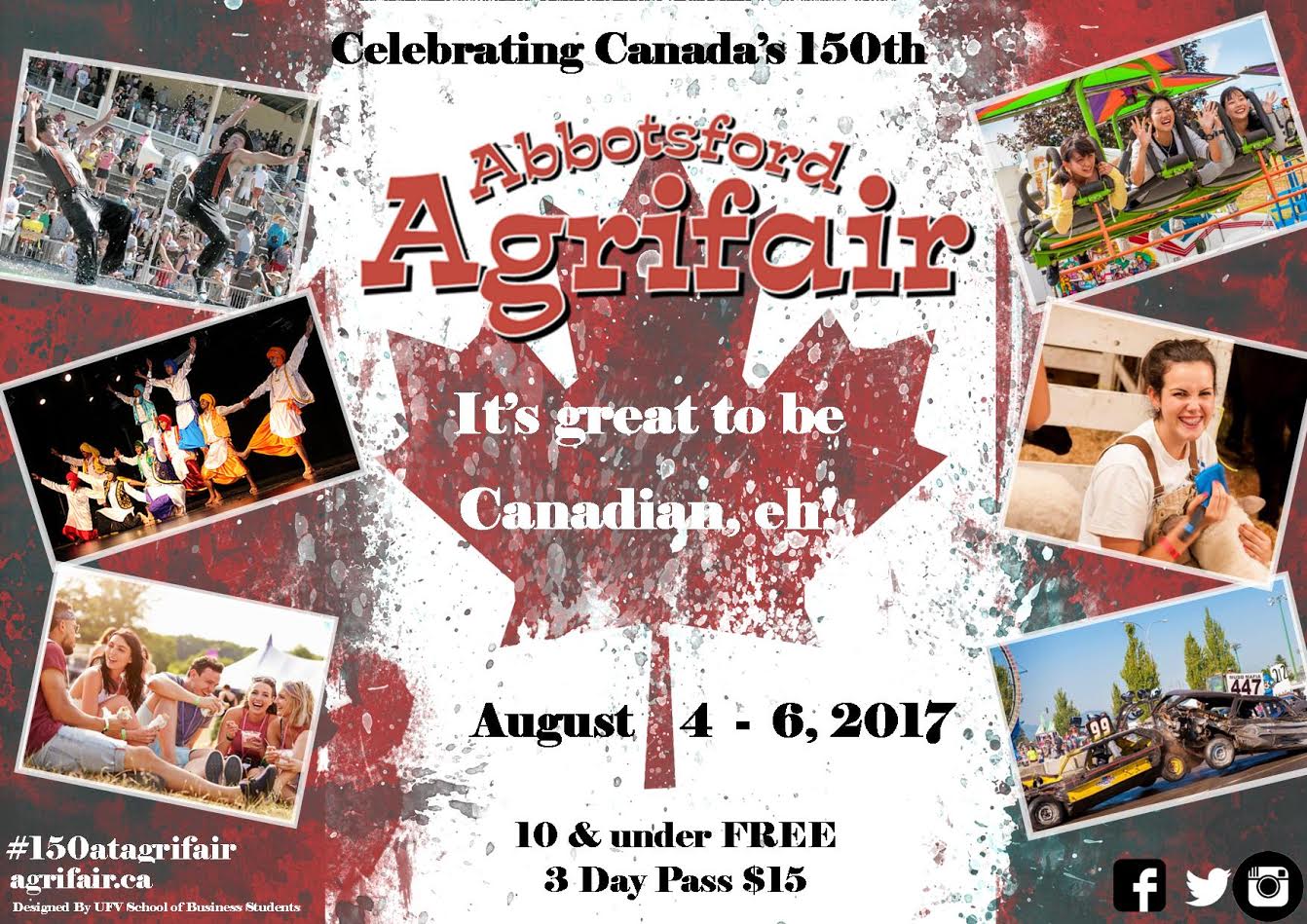 Visit the website agrifair.ca
August 4-6th 2017