Chilliwack –  Summer 2017 is the season of new playgrounds in Chilliwack. The City of Chilliwack has recently completed playground projects at Fairfield Park, Spruce Grove Park, and Green Acres Park.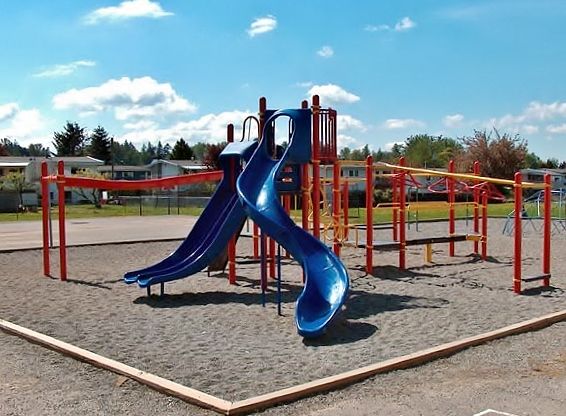 The City of Chilliwack scheduled the previous playground at Fairfield Park for replacement four years ago as the signs of wear and tear on the well-loved play structure created the need for increased repairs and safety inspections. After consultation with the neighbourhood and the other user groups of the park, the new playground was chosen and installation was completed in June 2017. The new playground's simple, open style and overall structural strength will provide families with decades of fun as a cornerstone in the community.
"The 2016 census confirmed that the proportion of children in our community is at the top of the chart in the Fraser Valley Regional District and we take our responsibility to provide them with play opportunities seriously," said Mayor Sharon Gaetz. "New playgrounds and playground upgrades at Fairfield Park, Spruce Grove Park and Green Acres Park provide a good opportunity for children to get away from TV and computer screens, while getting exercise and socializing with their peers."
After consultation with nearby residents, the City also selected new playground equipment for Spruce Grove Park and Green Acres Park. Each playground features structures for ages 2-5 years and 5-12 years, providing a variety of play activities for various age groups.