Ottawa/Fraser Valley – Andrew Scheer, Leader of the Official Opposition and the Conservative Party of Canada, announced the appointment of a strong, diverse team to lead the Conservative Caucus. Mark Strahl, in addition to his primary responsibilities as the Member of Parliament for Chilliwack-Hope, has been appointed Chief Opposition Whip.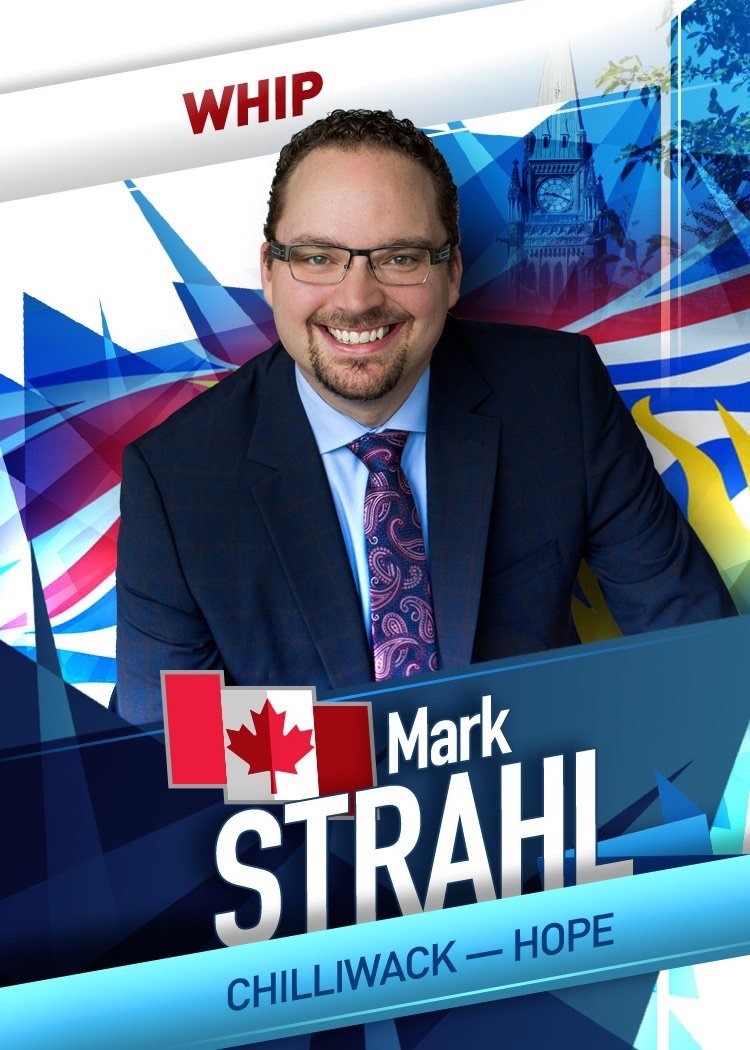 "I am pleased to be a strong BC voice for development and prosperity on Andrew Scheer's Conservative leadership team." Strahl added, "In my new role as Chief Opposition Whip, I will work hard with all my Conservative colleagues to hold this Liberal government to account for Canadian taxpayers and families."
 So what does a WHIP do? In a nutshell- A whip is an official of a political party whose task is to ensure party discipline in a legislature. Whips are the party's "enforcers"; they invite their fellow legislators to attend voting sessions and to vote according to the official party policy.

The Honourable Andrew Scheer's Leadership team appointments include:
Deputy Leader of the Official Opposition: Hon. Lisa Raitt (Milton, ON)

Quebec Political Lieutenant: Alain Rayes (Richmond—Arthabaska, QC)

House Leader of the Official Opposition: Hon. Candice Bergen (Portage—Lisgar, MB)

Chief Opposition Whip: Mark Strahl (Chiliwack—Hope, BC)

Deputy House Leader of the Official Opposition: Chris Warkentin (Grande Prairie—Mackenzie, AB)