Chilliwack – Chilliwack's Flight Fest, one of the last FREE airshows in Canada, has been grounded due to apathy. There are concerns that is may not come back in 2018 if at all. Controversy has also dogged the show, from noise and traffic complaints from neighbours. Super Dave Matheison left the show in 2015 after constant bickering over his practice time at Chilliwack Aiport.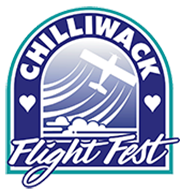 The Flight Fest relies on volunteers and corporate support, and those dollars and manpower have dwindled to a trickle, if not dried up completely.
Now comes word through the Facebook page of Flight Fest, that the 2017 show is a no-go.
We've had many phone calls and emails about the Chilliwack Flight Fest this year. Unfortunately, at this point in time we regret to inform you that the Chilliwack Airshow will not be taking place in 2017.
We had underwhelming number of people attend the AGM. This forced us to be delayed in planning as we were focused on finding the number of people required to put the show together.
In order to put on the Flight Fest, we require a minimum amount of funding and volunteers, both of which we do not have enough of to move forward with this years show.
We encourage all of you who value the Flight Fest to please attend the AGM in the fall and get involved as it will not move forward without the hard working volunteers it needs.
We hope to see you in 2018!
Chilliwack Flight Fest